Posted
17th December 2019
in TV Show
Summary rating from
1
user's marks. You can set own marks for this article - just click on stars above and press "Accept".
Accept
Batwoman TV Series Review – Not Bad But Mostly Meh
Batwoman Review – TV Show introduction
There are lots of things to like in this review about the Batwoman TV show – Ruby Rose for instance, as the titular crime fighting heroine, is marvelous. Pretty much everything else (except her half-sister) is a bit meh.
Many critics have lambasted the dialogue (they have a point here – it's really bad in parts) and the cheap looking costume (it's ok except for the mask which looks awful, even laughable). However, I think the show is well worth checking out especially if you are a young adult with no preconceived ideas and feelings on the female DC superhero.
So What Is It And What Is The Batwoman Series About?
It's a new TV series on CW about the cousin of Bruce Wayne (called Kate Kane played by Ruby Rose) who has a burning desire to protect the city from the violence and crime that seems to be on the increase following the disappearance of Batman a couple of years earlier. It is set within the Arrow universe and therefore aimed at fitting in with the Arrow story arc. It's clearly a spin-off after the debut of Ruby Rose as Batwoman a year or so earlier in the series.
I think it is based on the story by Greg Rucka that was produced as a comic in 2010. Kate Kane is a drop-out from a military academy and hard as nails! She certainly ain't no wilting daisy and interestingly, she is thrown out of the academy because she admitted being a lesbian. Her girlfriend of the time jilted her and decided to stay on at the academy leaving the Kate free to do what she wanted.
Kate Kane lost her sister and mother in a car accident. Batman was in attendance (i.e. he managed to get there to rescue them) but was unable to save them. Kate had been harbouring a resentment against him because of this until she inadvertently discovered that batman was her cousin, Bruce Wayne. For some unknown reason, Bruce Wayne had decided to leave Gotham.
Kate decided to make some slight modifications to the Bruce Wayne costume and become Batwoman when her ex-girlfriend (now married to a dude) is kidnapped by a dastardly super-villain girly called Alice.
Is it Good or Bad?
It's a show that you might not want to watch but that you might be glad has been produced. It's difficult to describe. I suspect I'm the wrong age to appreciate it fully. It has some very poorly done bits – in some parts the dialogue and the costume (particularly the mask) are atrocious, but the basic premise is pretty good.
If I was to criticise Kate Kane at all, it would be that she is a watered down version of the male counterpart which is a pretty damning statement! there is little to be impressed about her, she is someone trying to fit into her cousins boots. Whatever she does, it had already likely been done by Batman.  Her character needed to be more unique and looks like a poor relation trying to keep up the good work. For a viewer that isn't a particularly big Arrow fan, that isn't much of a story to get into and I think it's the main reason why the show has received such poor reviews.
Personally, my biggest gripe with the show is the super-villain, Alice. I don't want to give many spoilers away, so I wont go into too much detail, but she comes across as a poor imitation of Harley Quinn without the hot pants! The character is less and less plausible the more I see her.  The ambiguous nature of her criminal activities are irritating rather than interesting.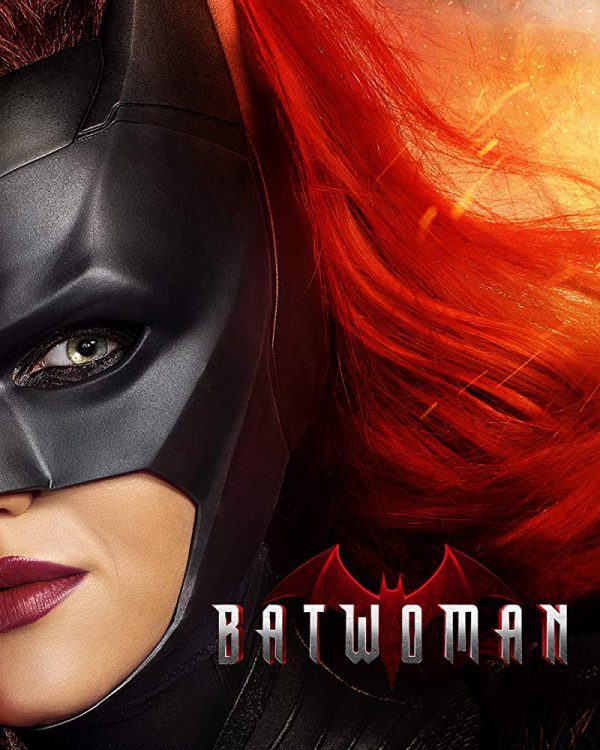 I like Ruby Rose as Kate Kane she has a lot going for her with that whole less effeminate but still stunningly beautiful thing. Her character though, needs work quite a bit. I really like Nicole Kang as Kate's stepsister, Mary Hamilton but I can't stand Dougray Scott as her father. The other characters are all a bit 'meh' to be honest.
Batwoman the TV Series – Conclusion
This needs a lot more work on the scripts and the characters. The dialogue too needs considerable work and there is no spark between the characters – they are just a collection of relatively bland people. There are a few exceptions, the little step sister is pretty cool and fun to watch. Unfortunately, the 'airhead doctor who has considerable talent and bravery' is done to death these days so she also needs  some more work to make her stand out more. In fact most of the characters in the show are wooden or hammed up too much. I know I've already said this, but Kate's father is awful!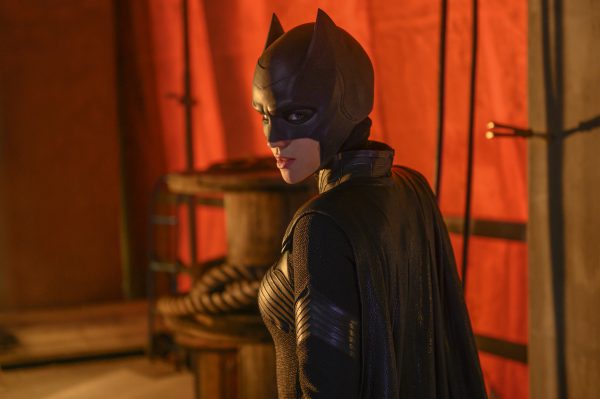 Once they cut out the huge number of tacky flashbacks and develop the story a little, the show could be really good. Despite her bad press, I quite like Ruby Rose's version of Batwoman.  If she can get past her 'acting by squinting' thing, she's be even more watcheable.
You can chat about this in the Sci Fi Forums if you feel motivated.
Overall, I'd rate this a possibly good-in-the-future 5.2 out of 10.
The story, pictures and everything else associated with the show is the property of The CW, Berlanti Productions, DC Entertainment and Warner Bros. Television.