Posted
30th September 2020
in TV Show
Summary rating from user's marks. You can set own marks for this article - just click on stars above and press "Accept".
Accept
The School Nurse Files KDrama TV Series Review – Magnificent!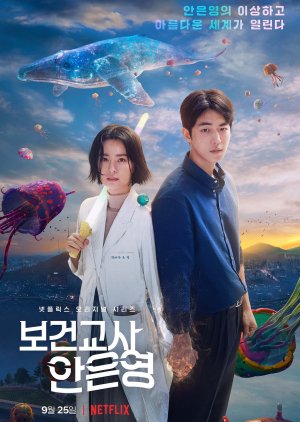 This is a review of The School Nurse Files, a Netflix Original six-part adaptation of Chung Serang's cult novel of the same name. It's directed by Lee Kyoung-mi ('Crush and Blush' and the critically acclaimed 2016 thriller 'The Truth Beneath'.) who is, apparently, one of only a few female filmmakers working in South Korea.
The story is centred on a school that was built two or three decades earlier by a charismatic and rather eccentric master. We don't actually learn very much about him, which is a shame because he looks and acts weirdly entertaining.
The School Nurse Files stars Jung Yu-mi (Train to Busan) as Ahn Eun-young, who can see 'jellies', a sort of viscous residue of desire or greed that humans leave behind. The 'Jellies' are relatively harmless most of the time however, some of them can be bad (and really scary monsters!) If for instance, they are created because of evil, terrible events causing trauma, they can be harmful to people.
Interestingly, Jellies seem to want (or need) to congregate near the school and Eun-young is the only one, armed with a plastic sword and a BB gun, that is able to dispose of them.
Amazingly, this is not a Japanese show, it's a Sci Fi Fantasy drama from South Korea available on Netflix (and therefore dubbed in various languages). I watched the series first in English (dub) and then with English subs.  Both were excellent!
Review: The School Nurse is about….
This is a wild and wacky story.  Just sayin'  You'll need to understand that before watching the trailer 🙂 – Which is awesome! – I guarantee at least two WTF's while watching
At first it seems, our hero, Eun-young is the only person who can see Jellies. We soon learn however, that others can see them and they, in their own way, are doing something about these parasitic wobbly things too.
The lead male character however, can't see them but plays an integral part in their destruction. Nam Joo Hyuk who plays Hong In Pyo (the Chinese language teacher), helps the nurse by 're-charging' her with magical energy as she requires it. There is no penetration involved, honest! I guess you will have to see it to understand.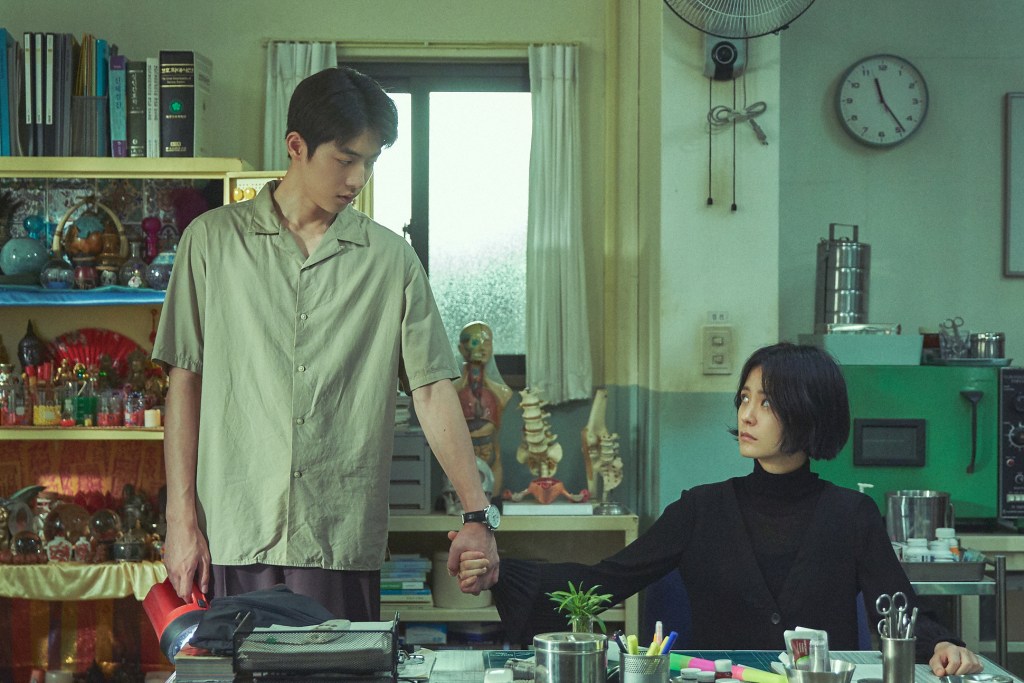 Other characters that can see or interact with 'Jellies' are good bad and peculiar. One sucks up 'jellies' with a sort of nut and another eats 'jellies' that the School Nurse is unable to kill. Crazy though it all sounds, all the characters in the show are realistically portrayed and fun to watch.
School Nurse Files: the Direction
In an article on the South China Morning Post, the show director, Lee Kyoung-mi said, "I wanted to bring out the more genre-specific aspects of the story."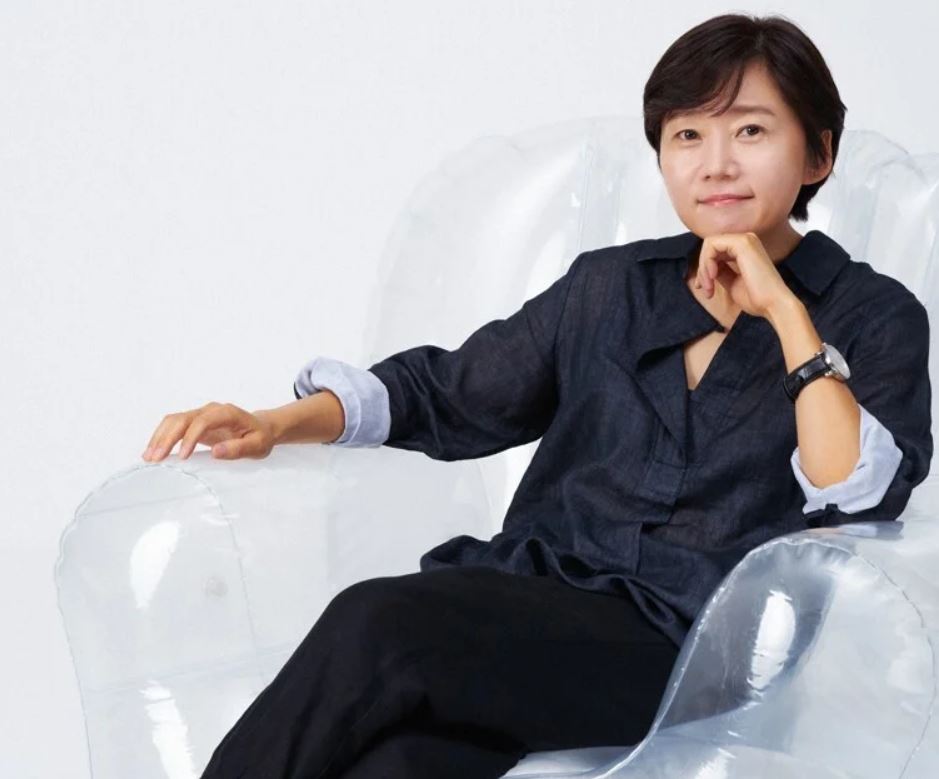 She explains by adding, "The basic principle I brought to the series is that the world of jellies is something visible only to Eun-young, something that could be all in her head."
And sure enough, there is a general feeling sad reflection about the lead character.  Imagine being a superhero that that does miraculous deeds all the time but the people around cant see them.  Worse still, if you described what you were doing, they would try and have you committed.  The show could never have been a happy, quirky romantic romp.
The Netflix Incubator
Apparently, Lee Kyoung-mi was enticed to create the fantasy drama at Netflix because the company is known for giving artists plenty of creative control. Admirably, they 'got it' and gave her quite a bit of control to make the show the way she wanted.  It works!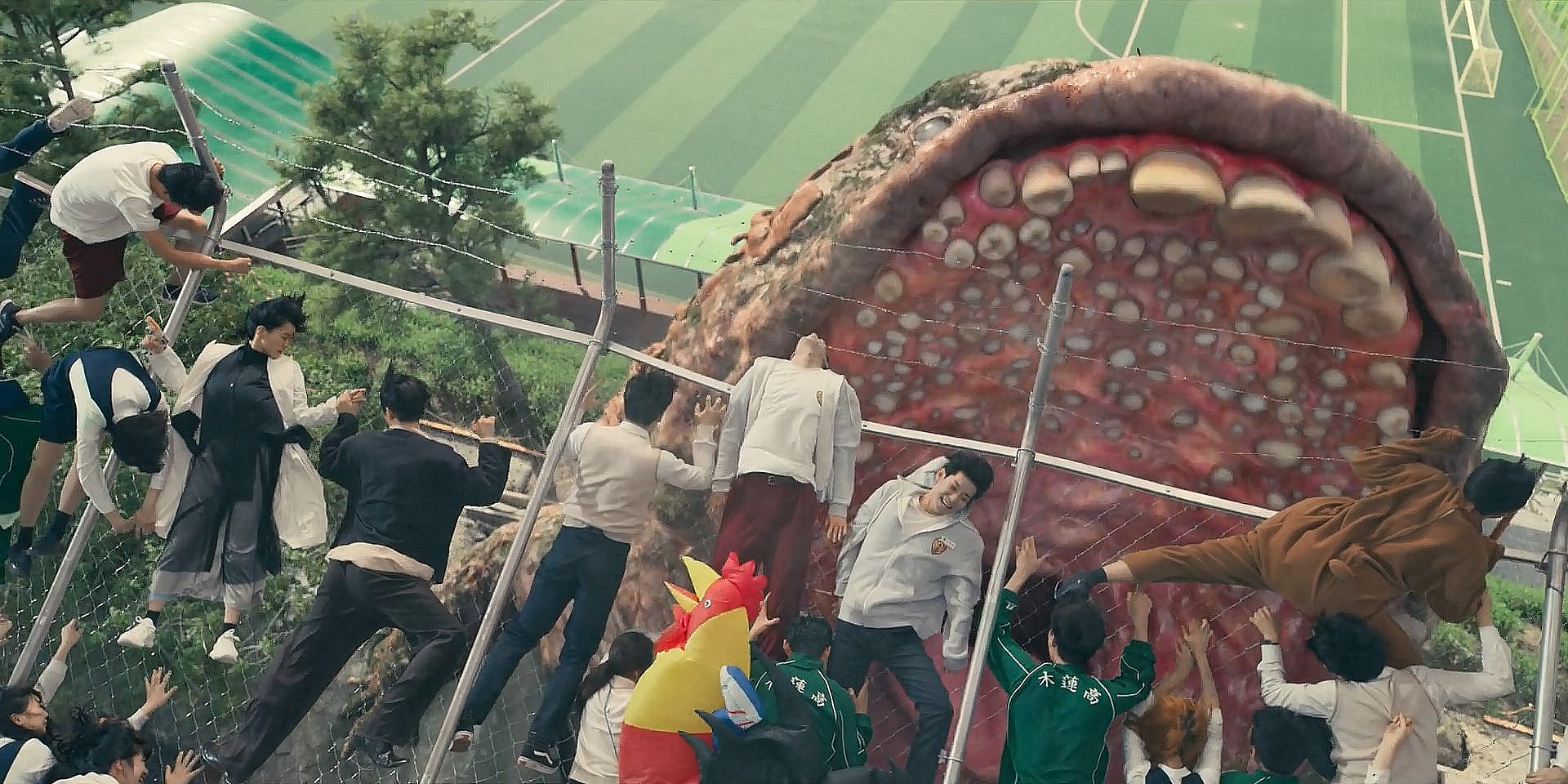 "When I was creating this series, I was in a very dark place, questioning my abilities and contemplating quitting," Lee admits, drawing comparisons between herself and the lead character. "But ironically, when you look at the results, this is the bubbliest of my works. Eun-young is not the biggest fan of her powers, but this is a story about her accepting her fate and wanting to help other people."
Slime Monsters, just how cool are they?
Frankly they are amazingly well done. Some of the scary ones are …. really scary and some of the cute ones are …. eaten! (you need to see it for yourself).
Director, Lee Kyoung-mi looked to a wide range of sources for inspiration on the look (and feel) of the Jellies. "I looked at Hollywood movies like The Blob, Flubber, and The Stuff, the cute slime monsters in the game Dragon Quest, as well as 'Ooze' [characters] from Dungeons & Dragons [and surely World of Warcraft those oozes are proper oozy!]. I knew I had to draw on something people would be familiar with, so we recorded real animal sounds and sourced their vivid colours from marine organisms and wild plants."
These are quite recognisable and even more eery in the context of the story. There are a few whale noises that are fairly clear and other animal noises that aren't very easy to recognise. The audio is rounded out very nicely with a terrific soundtrack!
The School Nurse Files: Stranger Thing Happening with the Music.
The backing soundtrack was particularly enjoyable during the show. Personally, I would have liked to have heard seen more. In a 'normal' Korean drama, there are five to ten romantic love songs that seem to be played regularly throughout the series. Here there seem to be only two – but they were really, REALLY good and set the mood for the excitement (and fun) in some of the more entertaining scenes.
At the time of writing, there is no information about who created the soundtrack. That's a shame because I'd certainly buy the OST. It was excellent and I was left with wanting more!
I'll update this article as soon as I find out who wrote and performed the soundtrack (and maybe a link to where you can buy it!)
The School Nurse Files: Casting
The director, Lee Kyoung-mi talked about her reasons for casting the actress Jung Yu-mi, [She's] "a very bubbly, lovable actress…..I would look at her facial expression and she would be so bubbly that it would be kind of creepy. I thought that was something unique."
It's important to recognise that Lee Kyoung-mi has gone on record for saying that she wanted to break away from the standardised, South Korean "male-centric drama" full of stereotypes.
Westerners will find this a refreshing new take on the Kdrama genre. It is  enticing because not only is the lead a female, Ahn Eun-young (the school nurse) is an unsung superhero that isn't mushy, flirty or sycophantic. She is slightly bitter, awkward and not a particularly good friend.  We feel empathy for her non-the-less since she has a tough job. Worse still, she isn't recognised for it by any of the people she helps.  It's an very exciting world she lives in but her battles are always lonely.
Drawn Together
Eun-young is helped in her mission by In-pyo (Nam Joo-hyuk), a young Chinese Language Teacher, Hong In Pyo. He has with a limp and a strange aura, which is why our heroic nurse is drawn to him. The character is played by Nam Joo Hyuk who is most know for his roles in 'Weightlifting Fairy Kim Bok Joo' (MBC, 2016) and 'Cheese in the Trap' (tvN, 2016). His fans report that he has, up until now, been absent from Kdramas for around 18 months!
The School Nurse Files: A Munchy Student
Other notable performances are the cute student Baek Hye Min (played by the lovely Song Hee-Jun) who is an important ally in the battle against 'Jellies'. I think this is her first important role as she seems to have had a couple of bit-parts in 'Move the Grave' earlier this year and 'Hysteria' from 2018 (I haven't seen them though, so I could be wrong). She is really good in this story though, very cute considering what her character gets up to.
Other Notable Characters
Also the mysterious and devious Mackenzie (the English teacher) played by Yoo Tae Oh. His character is interesting because even when this handsome guy is being benevolent, he still seems evil.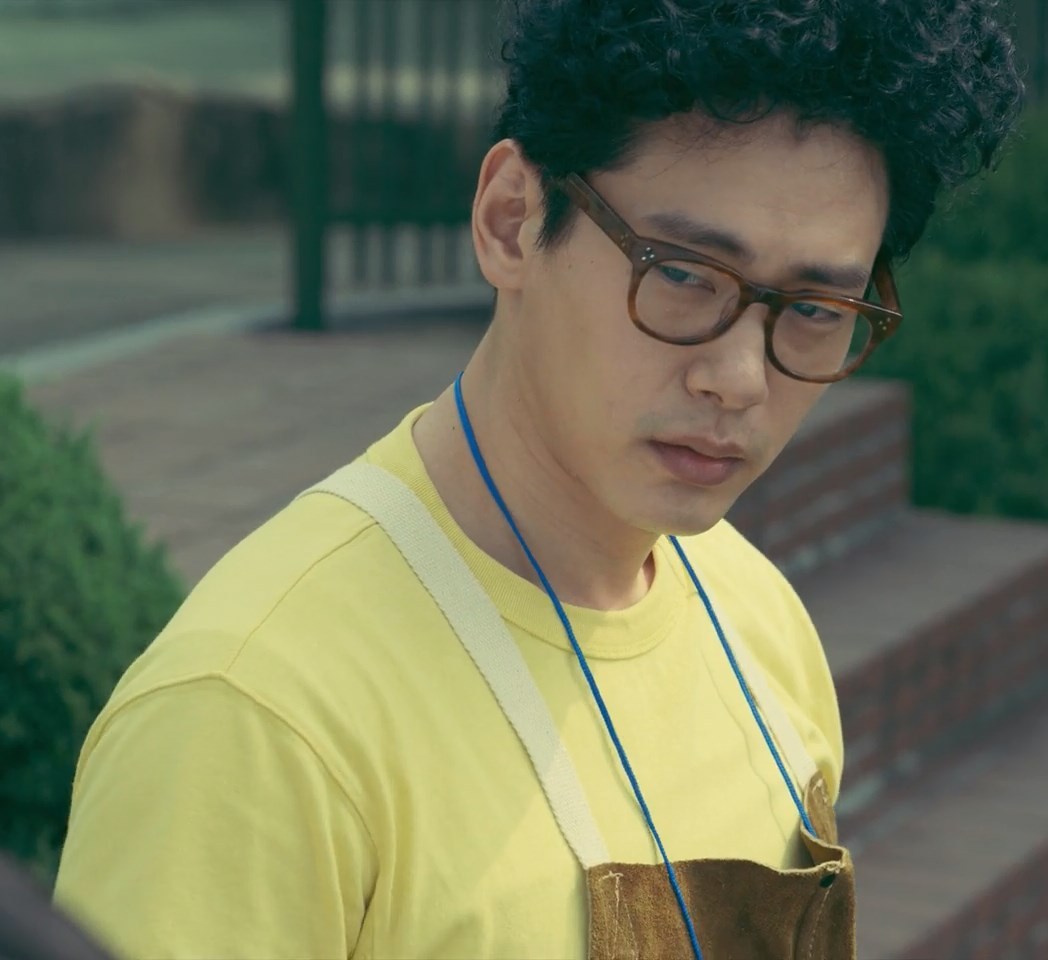 Moon So Ri as Hwa Su (a Director of an Acupuncture Institute) and Eun-young's quasi-mentor seems both good and bad at the same time. It's a cool but disquieting performance.
As the show unfolds, they battle all kinds of fantastical beasts and otherworldly threats that lurk at the school.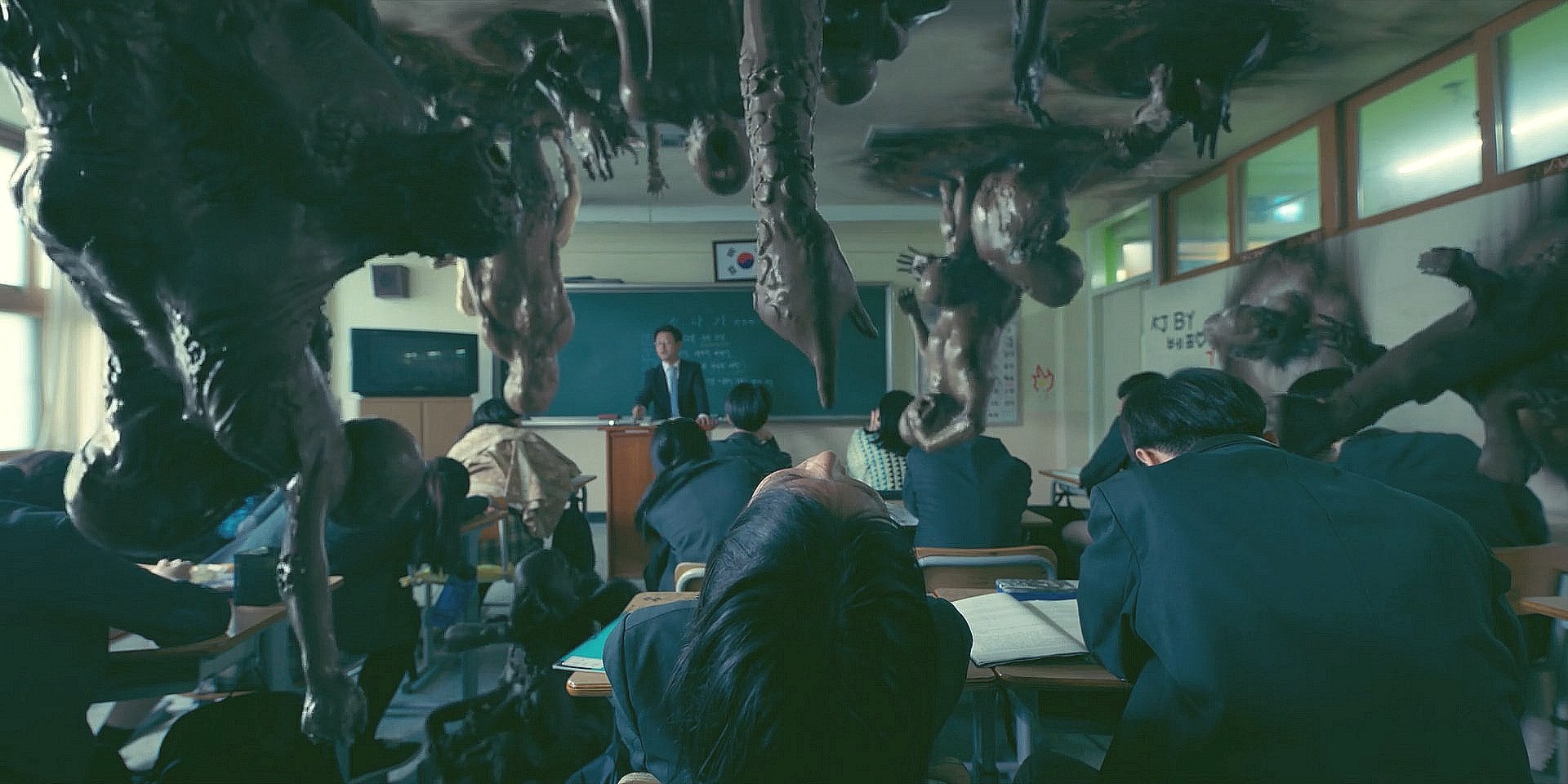 Conclusion: The School Nurse Files: 'Daebak' (Awesome!)
I got really excited seeing the trailer for this show and although I just knew the show wouldn't be as good, it still wasn't bad at all. It was a pleasure to watch and listen to something so unusual from South Korea.
The star of the show was definitely the 'jellies' and the graphics were marvellous, especially the 'mites', soooo cute. The human performances too were all fun to watch.
If I was to fault the show at all, it would be that the story needed more clarity. At the end of the series I thought I'd missed an episode. It seemed to end too abruptly and I honestly could have seen this develop into 16 episodes easily. There was no backstory of the school and how it came into existence. It would also have been fun to find out about the school's founder, but again, there was very little information given to us. This may be because I hadn't read the original Chung Serang novel, but I shouldn't need to.
I'm not even sure if there will be a second season. I'd certainly watch it if there was because even with the minor fault above, this was a great show well worth watching.  It has lots of adorable, strange silly and sickly bits to it – something for everyone  🙂
And I would totally buy the soundtrack if it was made available.
It seems to be doing well in Asian countries (5 days after release) but not so well elsewhere.  I hope everywhere else wakes up to this show soon (it would be good to see a second season).
This gets an obvious and well-earned 9.2
Highly Recommended.
Checkout other cool Sci Fi Reviews in the Sci Fi Forum
The pictures, story and everything else The School Nurse Files are copyright Oh! Boy Project and KeyEast Entertainment (Production), Park Sung Hye and Shin Yeon Joo (producers), Lee Kyung Mi (Director), Jung Se Rang (Writer) and Jung Se Rang (Screenwriter) and last but not least, Netflix Corporation for making it all happen. All rights reserved.
Some of the quotes are taken from the excellent article in the South China Morning Post
This review is copyright Tony Fawl and not for reproduction in any format without the authors permission.