Posted
27th April 2020
in News
Top Sci Fi TV shows to watch in 2020 (Winter Season)
Recommended TV Shows to watch in 2020 if you haven't already!
Cool and recommended (English Speaking) Sci Fi TV Shows to checkout in 2020.  What if you have run out of things to watch?!
Alas, this news is mainly limited to English speaking Sci Fi shows but I intend to report on some cool non English speaking shows as well. We'd love to hear from you in the forums if you know of any shows(sci fi or fantasy) that you recommend (especially non-English speaking sci fi).
Ok, the obvious ones to recommend are the ones in the news that I have already seen (at least a couple of episodes). Lets start with …
Picard – CBS, Winter 2020
Patrick Stewart returned in this CBS All Access series (CBS are doing lots of Star Trek stuff in the near future so keep an eye out for other shows this year and next).
Picard is retired and meets a young woman, Dahj (Isa Briones). She seems to have ties to his old friend, the android, Data and, as the story evolves, there are dark and deep consequences to her activities and for the future of her twin sister.
Picard re-unites with old friends, including Riker, Troi and even Seven of Nine (who are as magnificent as always). There are a lot of new and very cool characters introduced too – not least the lovely Isa Briones. We also meet up with ex-borg, sinister and unsavoury Starfleet people and the dreaded Romulans. Picard and his new crew (not Enterprise) head out across the Galaxy too apparently save humanity from annihilation.
I've reviewed the first few shows is great detail – even explaining a little of the plot (Reviews are Picard Episode 1 – HERE, Picard Episode 2 – HERE and Picard Episode 3 – HERE) which was a bit confusing at the start of the series. There are some plot inconsistencies and some pretty poor writing for this series, but it is still worth checking out. Recommended!
Locke & Key – Netflix, Winter 2020
This one is on Netflix – and it's a cracker!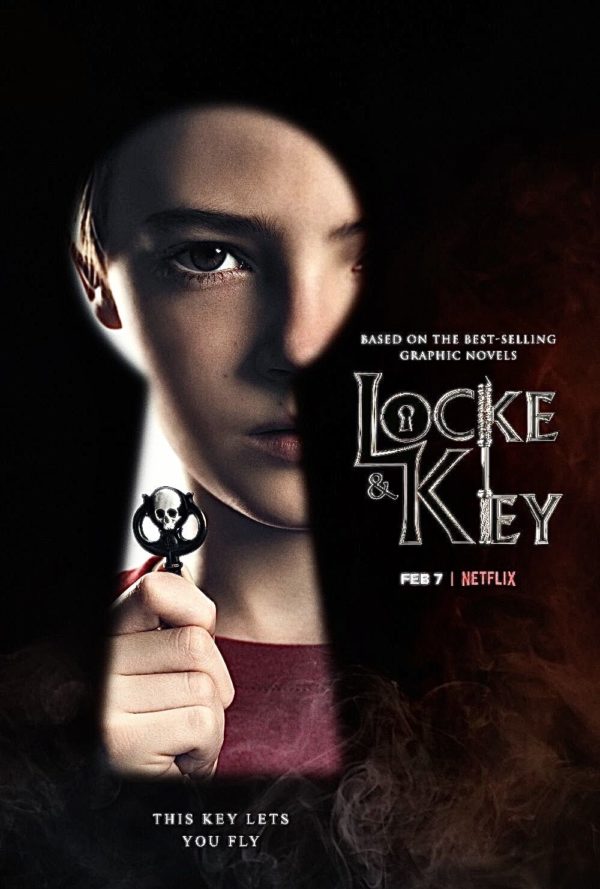 The series is adapted from the comic book by Joe Hill (writer) and Gabriel Rodriguez (illustrator). It's about a family (the father died a few years earlier) that return to their ancestral home. Tyler (Connor Jessup), Kinsey (Emilia Jones), and Bode (Jackson Robert Scott) with their mother (Darby Stanchfield). They soon learn that the Locke family have a number of skeleton keys in their closet and each one holds infinite possibilities or enlightenment and destruction.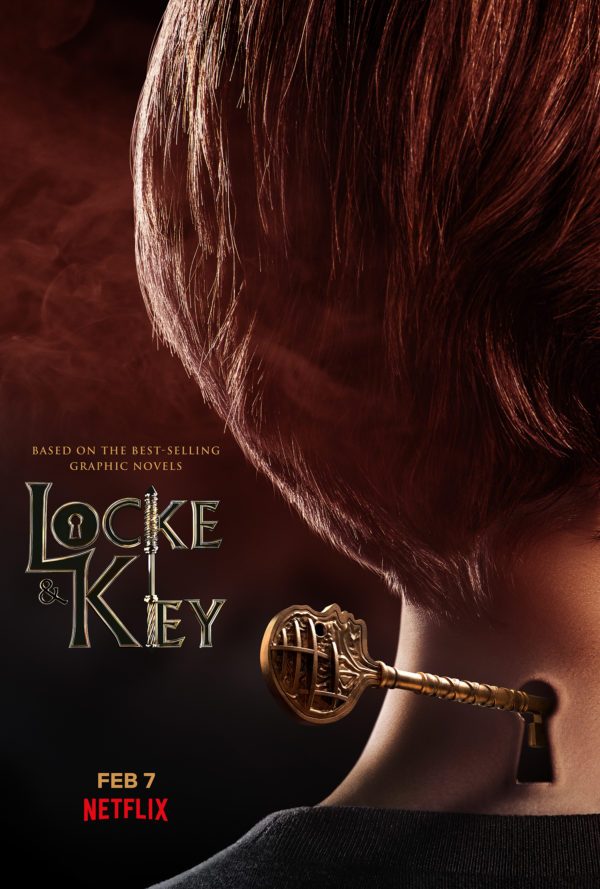 Certain keys are hidden around the house and all must be found ahead of the evil (and also sexy) 'Lady of the Well'. The show premiered on Netflix in early February and I haven't heard a bad review of it. I binge watched the whole series and loved all of it – Recommended!
Avenue 5 – HBO, Winter 2020
Avenue 5 stars the amazing Hugh Laurie and is penned by the Veep creator Armando Iannucci. For me, the coolness of Laurie will be dissipated by the stupidity of Iannucci. I watched the first episode and found that although the production and acting were really good, the story wasn't much fun and the characters weren't worth investing time in. I stopped watching after the first episode.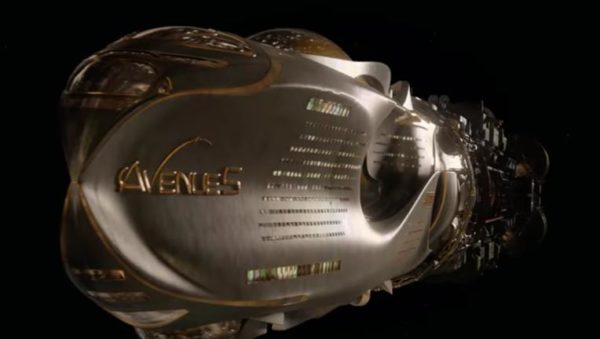 However, I've been told to stop being a 'prat' and persevere. It apparently gets much better and is well worth checking out (or so said some rather inebriated friends). I can't recommend it at the moment, but friends tell me it is worth it. I guess you will have to see for yourself. UPDATE: I watched another three episodes and although it got marginally better, this SadGeezer was unimpressed. Available on HBO. Not Recommended (unless you really like shows like Veep).
Hotel Del Luna – viki.com, available in 2020
This actually came out in July 2019 but not for general consumption around the world.,  It's now available to watch on viki.com and Netflix – you should seriously consider checking it out.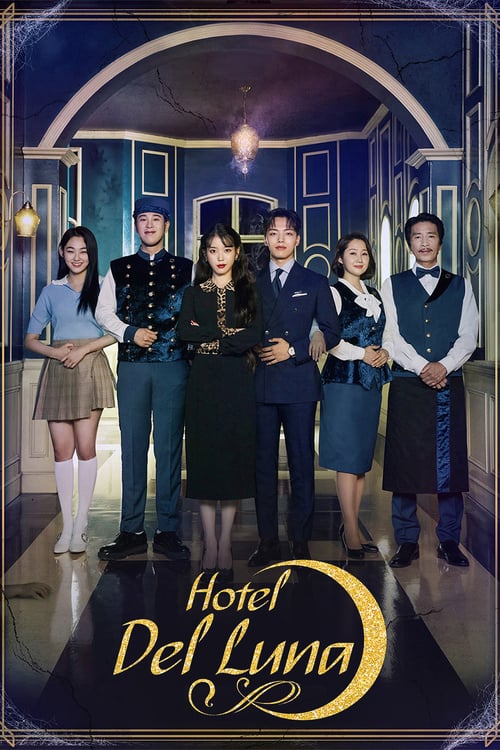 This is a Korean Sci Fi Fantasy Drama (with English subs) from the Hong sisters.  Personally, Hong sisters dramas are hit and miss for me, but this is marvellous!  Perhaps one of the best things about it (and there is a lot to recommend it) is the terrific performance by the very lovely Lee Ji-eun known professionally as the singer/songwriter and actor, IU.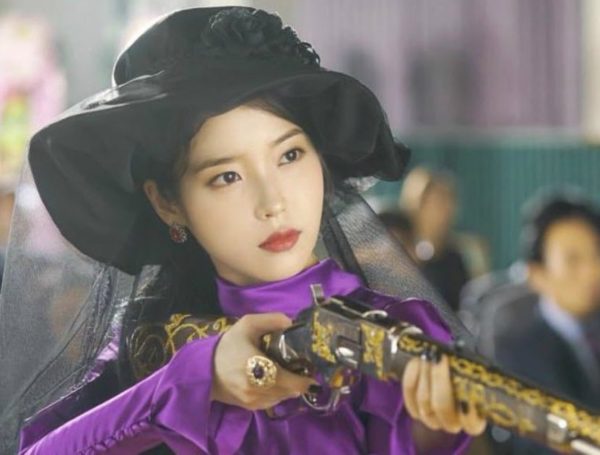 This is one of the more stylish fantasy shows you are likely to see.  The sumptuous production and gripping story-line will draw you in within minutes and the whole scary-but-eye-candy aesthetic is really refreshing.  It's the story about a hotel for ghosts – yep bonkers I know, but it is very cleverly told and intriguing throughout.
I warn you though, KDrama's have three dangerous characteristics – they are as destructive to your viewing pleasure as they are magnificent.
These are, "Character eye-candy" – everyone seems stupendously attractive and this can be a distraction from the subtitles (sometimes you just wanna ogle!).  The second is the "sumptuous production" – costumes, settings and scenery are breathtaking.  Thirdly (and this is less of a distraction than say the series 'The Beauty Inside' etc.) "Phenomenally unlikely and impossible co-incidences" – irritatingly stupendous!  If you want a good introduction to KDrama's, check this out – highly recommended.
Recommended TV shows in 2020 – Conclusion
That's all to start with. There are lots more shows to check out of course, these are just the ones I've seen so far.  I'll be adding more this week (including short reviews on 'Mythic Quest: Raven's Banquet', 'Dispatches From Elsewhere' and Devs.
This news item is copyright Tony Fawl and not for reproduction without the authors permission.
All references and images for the shows reviewed are copyright the respective creators and production companies.  SadGeezer.com has no affiliation with them and does not hold any of the intellectual property relating to any of the recommended TV shows for 2020.