Related posts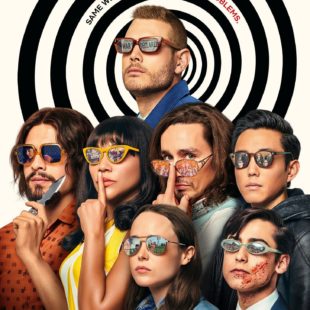 TV Show
The Umbrella Academy. This second season review describes why it's lighter and funnier (and bloodier) that the first series without losing any of its emotional poignancy, the super kids clearly grow as individuals (and as a family) as they save the world from certain apocalypse.... again.
TV Show
For those of us suffering Sci Fi Comic Book fatigue (re Marvel Universe) you will find this season of The Boys refreshing, fun, horrible and marvellous (usually at the same time) – One of the best Sci Fi Shows this year! It's great! Watch it!
Anime
A great humanity survival show after nearly being driven to extinction by monsters called Gadoll. Humanity now lives in a mobile fortress called Deca-Dence which protects humans from the Gadoll attacks. The initial story – though it is set to develop, is about a cleaner called Natsume, who dreams of fighting. She meets Kaburagi, an armor repairman who is certainly a lot more capable than he seems.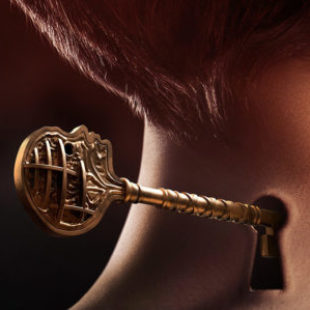 News
Are you sick of watching Star Trek re-runs. What shows are recommended (if you haven't already seen them) for 2020? Here are some of the cool Sci Fi and Fantasy shows of Winter 2020. Recommended!
Anime
Shuichi Kagaya is a bit of a wimpy high school student with a secret - he's a part time monster! His monster form is a giant cuddly toy 'costume' (complete with large zipper at the back). He also has a great sense of smell. One day, he rescues a damsel in distress, a half naked teen girl stranded in a burning warehouse. This sly and sexy Kurea "Claire" Aoki is also not who she seems. They soon form an unlikely alliance to kill monsters and help Claire find her sister. (Gleipnir Episode Review)
News
Announcememnts are being made - initially in a British village, by the Daleks (although only one has been sighted as yet) issuing the command, that all humans must stay at home and self isolate! Godda love them Daleks!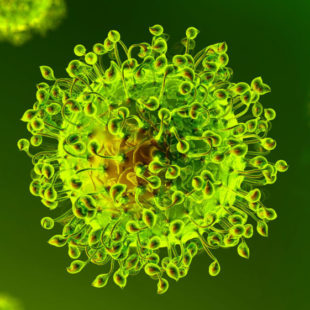 News
Sci Fi Coronavirus Hand Wash! Since we are now firmly committed to washing our hands more regularly, some people have been producing memes and chants based on the now famous World Health Authority Hand Washing Guide. Not wanting to be left out, se thought of a few Sci Fi chants too. Let...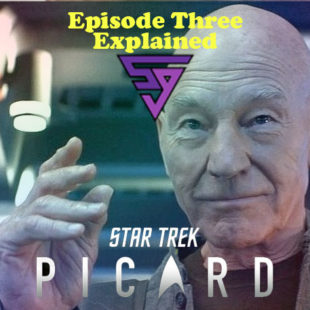 TV Show
In this episode review of Star Trek Picard we see Soji is still completely unaware that she is a synthetic being, she tries to help claim back captured Romulan members of the Borg Collective. One of them tells her she recognises her as 'The Destroyer'. Meanwhile, Picard, Laris and Zhaban are attacked by a crack Romulan assassination squad. They survive but Picard needs to leave in a hurry to find Dr Bruce Maddox, the person who probably created Soji and Dahj. Picard engages a crew to help him: A former Starfleet officer, Rios, his old friend Raffi and Dr. Agnes Jurati.
TV Show
This is a detailed review with lots of pictures. The episode is about the convergence of three timelines and a how Nilfgaard was given a bit of a slap. We finally see how cool sorcerers are and especially how powerful Yennefer is.