Latest Kings Avatar Rumours (Quan Zhi Gao Shou)

Air Dates for Season 2 of The Kings Avatar
The Chinese Animated series Kings Avatar (Quan Zhi Gao Shou) will air on: 19th July
6th July. This has obviously now passed and no real explanations on the website were given – sorry, I forgot where I read it, my bad. I did, however, see a youtube video that suggested that the reason was because Bili Bili, the production company who show it, delayed because of some issues. Not sure what or if it's true.
19th July – Video on youtube – this guy certainly likes the show as much as the rest of us – respect dude!
It needs to be pointed out that this is a rumour until it is officially stated by the production company or TV company or distributor. See also below.
Kings Avatar For the Glory Animated Prequal Movie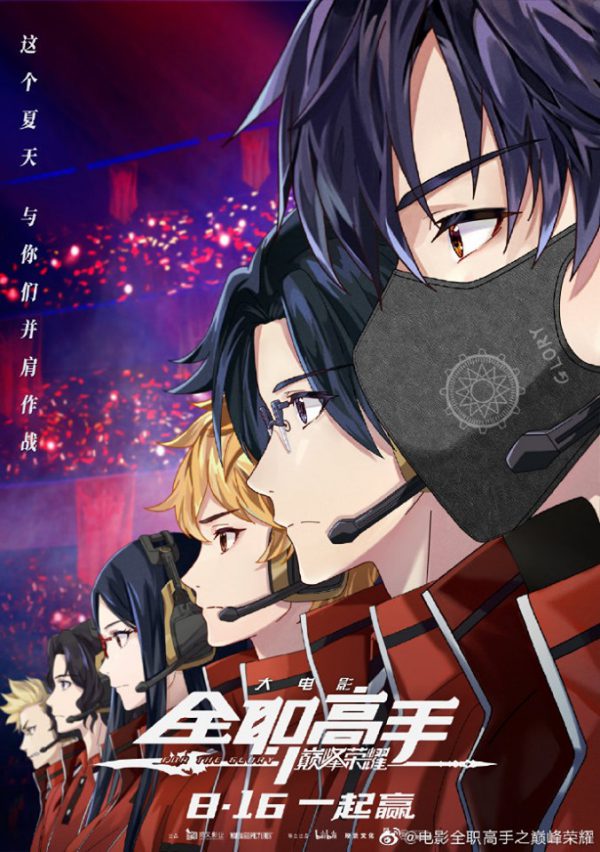 The August 16th is pretty much official if you can believe the poster!
The second season of Quan Zhi Gao Shou (The Kings Avatar) will not be 24 episodes.
It will only be 12 episodes.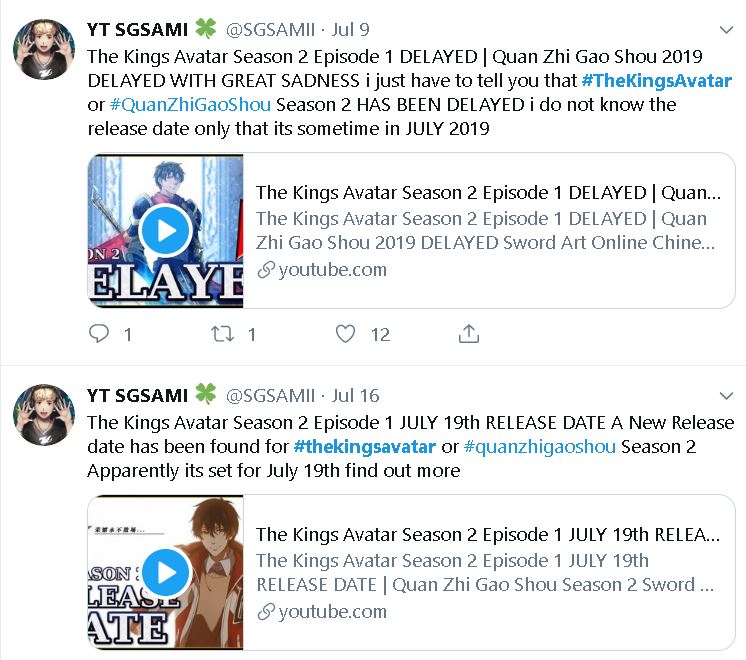 The Kings Avatar live-action TV Series
The live-action series will air on 31st July
Or maybe it could be on 24th July? According to the Lead actor from the show (YangYang)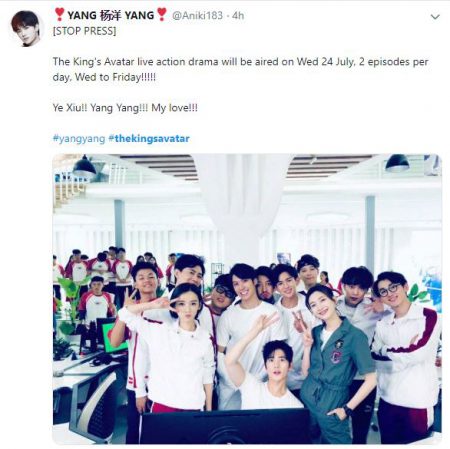 Just to be clear – there is no official news yet about when these shows will air – there are just a lot of us feeling left in the dark about it – it's a bit annoying to be honest, such a good show and so little information about it. I'll keep posting news as I hear it.
(Update: 19/07/2019: Background info on the show, manga, novel, film and second season of Kings Avatar (Quanzhi Gaoshou) – special news post here)