Posted
21st October 2019
in TV Show
Summary rating from
1
user's marks. You can set own marks for this article - just click on stars above and press "Accept".
Accept
The Kings Avatar Live Action Review – Episode 21-22 (Quanzhi Gaoshou) – Great!
This review will cover the live action Kings Avatar episodes 21 and 22 as they are closely linked. The previous review of The  Kings Avatar introduced the important new character Xiao Shiqin who is played by masterfully by Leng Jiyuan. He is, if you remember, one of the four credited master technicians in the game and a formidable character to beat.  He recently left his old guild (Thunderbolt) and joined his new guild, Excellent Era (Jiashi).
Sun Xiang, as the Captain of Excellent Era now has some considerable difficulty exerting his authority on the group. He has the very talented Su Mucheng (Master Gunner considered to be the best in the game) , the precocious Little Monster (Qiu Fei) and now the Master Tactician,  Xiao Shiqin.  They will surely question all of his moves and he must feel under threat.
The next few episodes will concentrate on the Happy Guild's attempts to bolster their roster with new players. Some will be very cool but this next one comes with some baggage.
Kings Avatar Episode 21 & 22 Review – Summary
So far, Ye Xiu has tried to encourage his team to be attackers that don't rely on healing but do rely on their tenacity and aggression.  That needs to change as all good raiding/dungeon and Player versus Player (PvP) groups normally have a healer.  In this episode a healer is actively sought by the guild.  They find one, but we aren't too sure if he is up to the task – or indeed that he has the temperament to make it in Team Happy (Xing Xin).
The Xing Xin team needs to register for the next tournament and although they realise they are woefully short of players, they still retain an air of confidence.  This is not missed by other teams that are there to register at the arena. An overconfident team of noobs will always be picked on, this time, it was but Jiashi.  We also learn that Xiao Shiqin has a big job to do in the Excellent Era team.
As usual. If you need a recap of any of the episodes so far, all the previous Kings Avatar episode reviews are here: Kings Avatar Live Action News & Reviews Thread.
Key Players Appearing In This Episode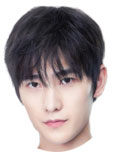 Name:  Ye Xiu
ID:  Lord Grim (Jun Mo Xiao)
Class:  Freelancer
Guild:  Happy (Xing Xin). Once known as God Ye Qui when he was with Excellent Era (Jiashi).  He currently works for Chen Guo as the Team Captain for the new Happy Guild (Xing Xin) and raiding team and as the  Network Manager in her Internet Cafe.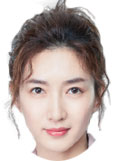 Name:  Chen Guo
ID:  Chasing Haze
Class:  Gunner
Guild:  Happy (Xing Xin). Manager Happy Internet Cafe and Guild Master of the Happy Guild.   She now manages Ye Xiu as a Network Manager in her Internet Cafe and Team Captain in the Happy guild (Xing Xin). She is a very enthusiastic supporter and player of Glory although we rarely see Chen Guo win a match. Her pet name of GuoGuo by Tang Rou.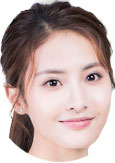 Name:  Su Mucheng
ID:  Dancing Rain
Class:  Gunner
Guild:  Excellent Era (Jiashi).  Childhood friend and staunch ally of Ye Xiu and his biggest supporter.  She is a exceptional Gunner who is rated as the best in her class.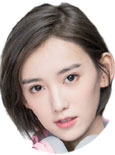 Name:  Tang Rou
ID:  Soft Mist
Class:  Battlemage
Guild:  Happy  (XIng Xin).  Tang Rou is affectionately called Xiao Tang (Little Tang) by Chen Guo. She originally thought that Glory was boring but was beaten by Ye Xiu in a duel and has vowed to get even.

Name:  Bao Rongxing
ID:  The Invader
Class:  Ranger/Brawler
Guild:  Happy  (XIng Xin). Works in a warehouse. Unusual way of playing but quick and agile fighter with a good sense of spacial awareness.  His ambition is to game professionally. His old character was called Steamed Bun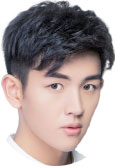 Name:  Qiao Yifan
ID:   Ashen Moon
Class:   Assassin
Guild: Happy  (XIng Xin). Considered a very weak player in his old guild Tiny Herb (Wei Cao) and not usually picked for any team activities.  He decided to change class and leave to join Happy (Xing Xin).

Name:  Luo Ji
ID:  Mei Guang
Class:  Cleric
Guild:  Happy (Xing Xin).  The Guild tactician, he is very good with statistics and calculating probability.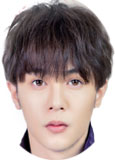 Name:  An Wenyi
ID:  Cold Hands
Class:  Cleric
Guild:  A new addition to the Xing Xin team as a cleric.  He has some issues with decursing/debuffing, but is considered a good enough player (by Chen Guo and Ye Xiu) to join the team.  Can be quite dishonest nature and lied about his abilities to get into the team.  An Wenyi isn't frightened of being bitchy with the team vice captain but then again, nobody else is either.

Name:  Chang Xian
ID:  Sleeping Moon (aka Little Moon)
Class:  Swordsman
Guild:  Full Moon (Yue Lun) a lesser known guild new to the 10th Server. Captain and Boss . Little Moon is a journalist intern and huge fan of Ye Qui – he has recently learnt that he is Ye Xiu (the Network Manager of the Happy internet Cafe that he frequents) aka Jun Moxiao (Lord Grim) on the 10th Glory Server and is now an ally. He is very pleased to help Ye Xiu and the new team and very sorry for his previous behaviour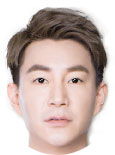 Name:  Tao Xuan
ID:  N/A
Class:  N/A
Guild:  Team Boss of Excellent Era (Jiashi).  Committed to making the guild the best and most profitable.  He is ruthless enough to fire his star player (Ye Xiu) because he thought it is what the sponsors would have wanted.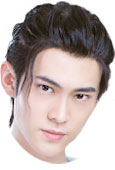 Name:  Sun Xiang
ID:  Autumn Leaf
Class:  Battlemage
Guild:  Excellent Era (Jiashi).  Is new to Excellent Era which was handed to him after it was taken away from Ye Xiu. His  previous class was a Berserker.  He is not very popular with Su Mucheng.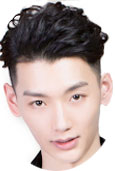 Name:  Chen Yehui
ID:  The Darkness
Class:  Battlemage
Guild: Excellent Era (Jiashi).  All round scumbag.   Rarely wins his battles and although considered a good solo player, does not do well in a team.  He bares a grudge against Ye Xiu who once threw him out of the team for selfish play.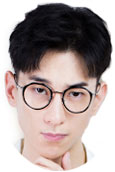 Name:  Xiao Shiqin
ID:Sheng Lingmie
Class:  Mechanic
Guild:  Excellent Era (Jiashi).   He is a S-Level player (whatever that means) and recognised as one of thee four highest rated tacticians in the game.  His old team (Thunderbolt) relied on him to do the work and he moved out to become a key player in the Jiashi team.
The Kings Avatar Episode 21 & 22 Review
In the opening sequence, we see a sulky Sun Xiang in a bar near the Jiashi building.  He is joined by the cool and calculating Xiao Shiqin who begins to try to establish some sort of rapport. It is immediately apparent though, that while the Jiashi Captain is inebriated, Xiao Sheqin will have a hard time convincing his that they should work together to win.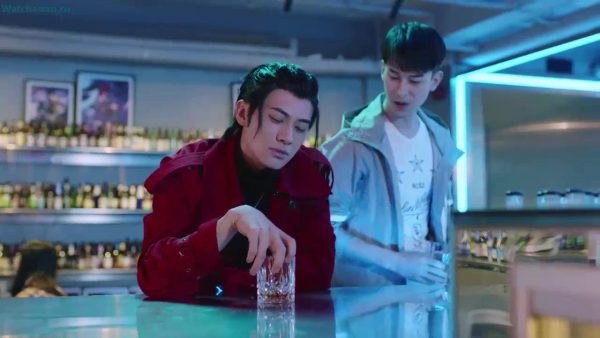 Meanwhile, back at the Xing Xin Guild, the team are discussing their poor gear and equipment compared with the considerably better gear of the other professional teams.  Ye Xiu encourages them not to worry and that it's not just about gear, it's about the person playing the account too.  He's quite right of course especially when we consider how often he has won against seemingly impossible odds.
He tells them that when they sign up for the tournament tomorrow, Chen Guo has requested that they look as professional as possible.
Next day we see that Bao Rongxing has overt-hought the request from Chen Guo and has assumed that she meant fancy dress.  He arrives as a brick hurtling rogue as opposed to the other members of the team who either dress casually or wear the Guild issue track suits.
When they get to the arena they are pretty much ignored by the other teams except for players that they know.  The Jiashi team members that include Su Mucheng decided to berate the Xing Xin team members. Both look a little foolish to be honest.
Ye Xiu catches up with Xiao Shiqin in the main arena.  They talk over old times and Ye Xiu isn't really surprised to see that Xiao Shiqin has changed guild to join Excellent Era.  It's definitely a move up for him and he believes it would be a good fit.  There is some mild banter between them but they aren't really antagonistic, more like a meetup of a pair of old acquaintances.
Ye Xiu is far more focused on the registration of his team for selection to get into the next Glory Tournament Challenge.  Since his team is new, they much first pass a selection process that involves fighting their way past members of one of the other registered professional guilds.  It is a hard tasks considering they have very little good quality gear and no cleric to heal them up and dispel curses etc.
The Opposition Have Been Selected
Alas, it is Chen Guo that discovers that the team selected for the challenge is one of the highest rated – non-other than Tiny Herb.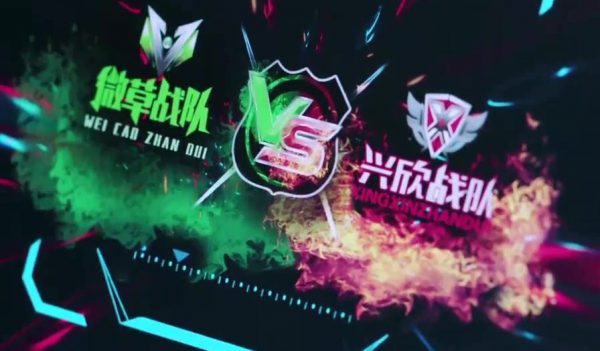 The wimpy Qiao Yifan is not too happy about having to do battle with his old team mates – as if he isn't nervous enough! 
Back at the Excellent Era building, Tao Xan is trying to persuade Xiao Shiqin that he and Sun Xiang don't need to be in the same group that fights.  Xiao Shiqin disagrees and when Sun Xiang joins them and asks what Xiao  Shequin's tactics are, Tao Xuan's concerns seem to be alleviated.  It seems that when Sun Xiang sobered up, he realised that it would be better for his to listen to Xiao's Sheqin's tactics before passing judgement.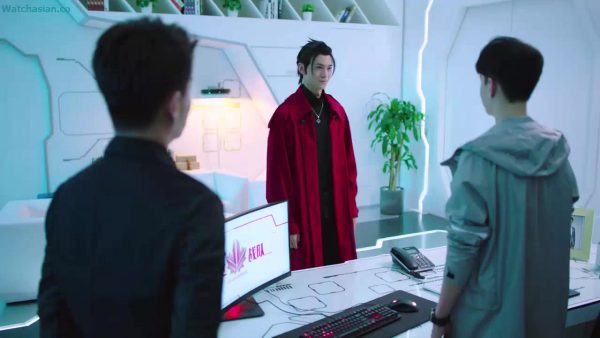 Back at Xing Xin
At Xing Xin, Ye Xiu and the team are also discussing tactics and and the rules of the encounter.  It seems that the challenging team simply needs to get from one area of the combat map to the other and cross the line.  Wimpy Yifan tells them that they need a cleric. Since Tiny Herb is led by a witch, a curse will be placed on the players in the team and this will need to be got rid of if they are to stand any chance at all.
Qiao Yifan later considers options and even chooses some candidates for selection to join the Guild.  The front runner is a Cleric called An Wenyi.  He gets agreement from Ye Xiu to approach and recruit An Wenyi.
We then meet him ourselves as he chats to his brother but An Wenyi isn't very generous to him. In fact An Wenyi seems a bit of a sleazebag and is only interested in the offer to join Xing Xin as a quick way to make some easy money for a couple of months.  He embellishes his resume and heads off to the Xing Xin internet cafe for an interview with Wimpy Yifan.
An Wenyi is condescending and rude but he comes across as someone who knows what he is doing and they believe him when he tells them that he can do the difficult debuff manoeuvre (which he can't).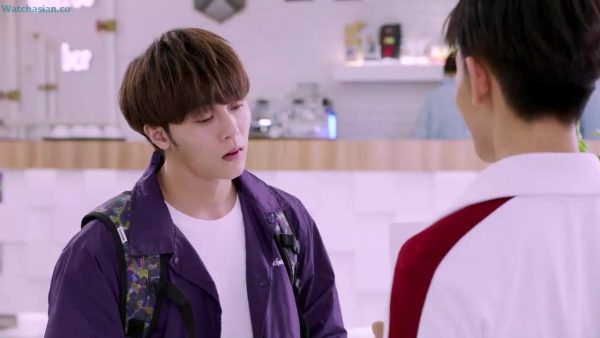 Lets See What You Have Got!
Next, is a trial with the team.  He manages to spot heal some of the guys who are all fighting Ye Xiu, but he doesn't play particularly brilliantly and even though he needs to debuff some of the players – he doesn't.  His argument is that they aren't worth the effort as they are close to death anyway.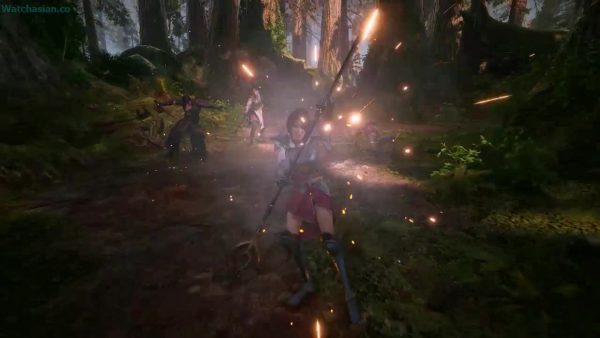 When Ye Xiu is about to win the round, An Wenyi stops the match and blames his team leader, Qiao Yifan for poor play and leadership.  He accuses him of playing from a textbook and since Ye Xiu knows all the moves they are likely to make, winning is not an option.  It is a poor bet to continue.  He begins to leave but Wimpy Yifan begs him to stay.  He is ignored.
It is eventually left to Ye Xiu to get him to stay if he accepts An Wenyi's extra demands (not sure at this point what they are I think it is gear or something).   An Wenyi agrees.
Developing The New Player
Later, Chen Guo looks at the finances and comes up with a plan to help develop An Wenyi as a player (this is where episode 21 ended).
The next episode opened with a continuation of the discussion on how to develop the new team member An Wenyi.  Chen Guo puts forward a suggestion that the player needs good mental health and that they should not be too critical or negative as it would damage moral for the rest of the team and stop them from competing well.  Ye Xiu is impressed with her ideas and They are, I think adopted.
Later the next day, Wimpy Yifan is making a fool of himself with a poorly conceived plan to do battle with Tiny Herb in the forthcoming Challenge match.  He makes a poor plan which is questioned by everyone and in particular, the new guy, An Wenyi.  He points out some pretty obvious mistakes and suggests a plan of his own before walking off.
Meeting with the Journalist Fan
While the team were discussing tactics, Ye Xiu went off to meet with Chang Xian who is concerned that the press seem to be negative, maybe even 'out to get' the new Team Happy.  He provides a draft of an article that reports how Qiao Yifan is bound to do badly when Team Happy battle Tiny Herb in the forthcoming Challenge match.  Ye Xiu agrees that the article is provoking, but is less concerned than his journalist friend.  He feels that professional players need to learn to deal with bad press, and now would be as good a time as any.
Scrapping for Cool Lootz
Back at Team Happy, Ye Xiu shows the team all about scrapping.  He takes them to a place in the game where a boss is being fought by a number of groups from different guilds.  He demonstrates how, buy trickery and subterfuge, it is possible to pit each group against each other and swoop in at the end of the fight to loots the fallen players.
Eventually, the other teams work out what is happening and they team up to fight back.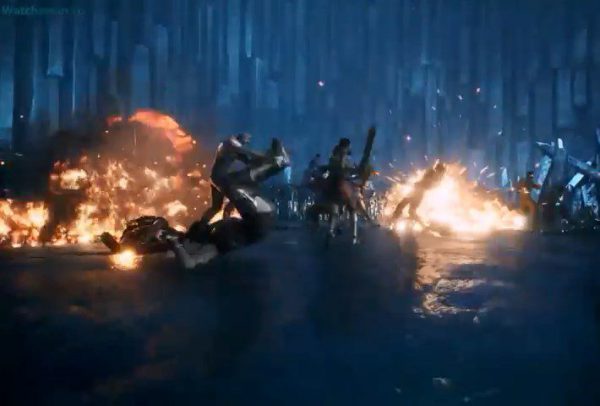 Team Happy bandits are surrounded and eventually killed, but not before Ye Xiu gets a relatively good weapon from someone he has killed and looted.  Meanwhile, Team Happy's new star cleric lets rip with a barrage of blaming and angry comments.  Most were directed at the Team Leader (Wimpy Yifan) who could only sit quietly and sulk.
Sure enough, Qiao Yifan was playing and leading badly.  As most gamers will tell you, if the team don't perform well, it reflects mostly on the healer who can't keep up with the big heals required.  Although An Wenyi was behaving like a little bitch, he was also pretty frustrated.  He also didn't get any gear which was the objective of going through that whole brawling instance in the first place.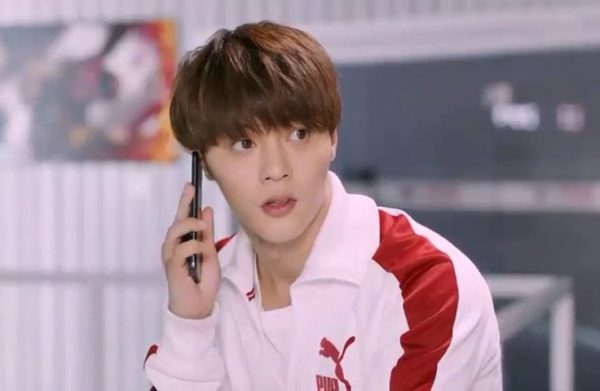 An Wenyi telephones his brother and he vents his anger telling him that Team Happy are a bunch of amateurs with designed on being professionals.  He is overheard by the lovely Chen Guo who, instead of telling him of or even firing his is sympathetic to his frustration and helps to try and calm him down.
Here, Have Some Money!
Then she hands him a credit card and tells him to buy the gear he so desperately needs.  She doesn't have all the money he needs for the best gear, only about half of it, but she promises that he will receive more as she gets the guild finances in order.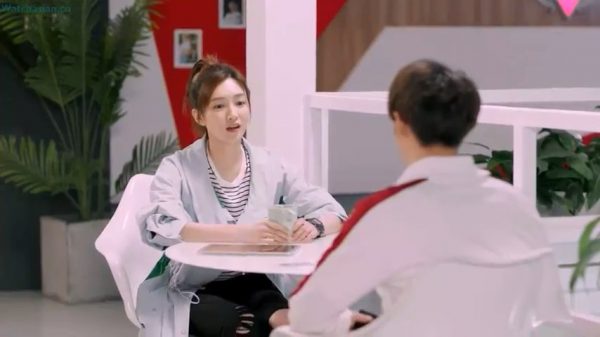 An Wenyi is visibly taken aback by her generosity.  When he logs online to buy some gear, he also notices that Qiao Yifan has slipped a photograph of the team into his notebook.  It has a message on the back saying, "Thank you for playing Glory with me."
Next day, the team head off to the arena.  Qiao Yifan had travelled to the arena by himself.  He watched the tactics of the Tiny Herb team and then emailed them to his colleagues. Ye Xiu messages him back to say that they will meet him in Kongzhi Forrest where the challenge will take place.  While An Wenyi is looking for Qiao Yifan, he is met by Chen Yehui who recognised him from the scrapping earlier.  At first he thought he was a good player, but then he learned that he was a fake!
And there the show ended.  A bit of a cliff hanger.  Does the despicable Chen Yehui know that the cleric can't dispel curses yet?  I guess we will have to wait until the next episode.
Kings Avatar Episode Review – Conclusion
An Wenyi is a bit of a bitch to be honest.  He does definitely have talent in that he is good at spot healing at the right times. On the one hand I can understand his frustration at joining a young and inexperienced team but on the other hand, his aggression seemed a bit silly and counterproductive.  Perhaps his emotions just got the better of him and he just needed to feel welcome.  It certainly seemed that the picture Qiao Yifan sent him and the money that was generously provided by Chen Guo, had an effect on his outlook regarding the guild.  I guess we will soon see how that pans out.
These two episodes weren't particularly good as An Wenyi was not portrayed as a particularly interesting character.  I think he will be more interesting in later episodes – I hope so.  I would therefore rate these a mediocre 8.2 out of 10.  What did you think?  Why not let us know what you thought by clicking on the Users tab in the review block at the top – right of this page (you don't need to register) – we'd love to see what you thought.
See more details of this on the Kings Avatar thread of the Sci Fi forum
The pictures, story, news details and everything else about the Kings Avatar Live action TV series are copyright Tencent Penguin Pictures, Linmon Pictures and Phoenix Entertainment. All rights reserved.
This article is copyright Tony Fawl and not for reproduction without the authors express permission.