Posted
13th July 2020
in Anime
Summary rating from user's marks. You can set own marks for this article - just click on stars above and press "Accept".
Accept
Review Anime Summer 2020: Deca-Dence – First Impressions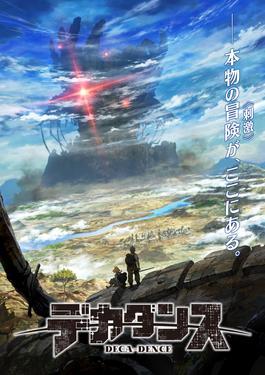 This is a review of the new show, Deca-Dence showing as part of the summer 2020 season on Funimation. Since the anime industry has been severely disrupted because of the COVID-19 pandemic, we are pleased to see such a good show surface after a pretty poor Spring Season. (This review was briefly updated after watching episodes 2 and 3)
Anime Summer 2020: Introduction: Deca-Dence Review
Deca-Dence (Dekadansu) is an original anime television series produced and animated by NUT. The series premiered on July 8, 2020. It's from the director and scriptwriter of Mob Psycho 100, Yuzuru Tachikawa. He has a great reputation and he is laying it on the line a bit by getting involved in an 'original TV anime' show at a time when they really aren't doing very well.
However, this is really well put together, voice acting on great (especially the main character) and the script is tight and well delivered. I really like the animation too. It's got a lot going for it!
Alas, the first episode was a bit lacklustre as we are being introduced to a fairly hefty concept and some interesting but flawed characters. A good example of how difficult that is, was the clunky exposition by schoolchildren repeating the history of the Deca-Dence as part of a sort of mantra in the classroom. It was forced exposition, but I guess it was the only thing they could do to get the background elements out of the way quick enough and on to the action…….
Update after watching episodes 2 and 3: ….. And WOW the action certainly becomes more interesting! – I'm not going to give any spoilers because the show wouldn't be as much fun until you find out what goes on yourself. The start of episode 2 is a bit of a head-bonk (seriously, ear to ear dude!) and you will probably spend most of episode 2 trying to get your head around what is going on.  Episode 3 settles down, but trust me, episode 2 will still be bouncing about in your brain.
The story is pretty good and the animation is great to watch especially in the first three episodes.
Deca-Dence Review: So what's it about?
The story follows Natsume, an adorable orphan (her father was killed in action fighting beasts called the Gadoll).
Humans have pretty much been wiped out on the planet. The last stronghold is a giant moving city called Deca-Dence and the inhabitants live in it, maintain it and use it to fight off attacks from the Galdoll.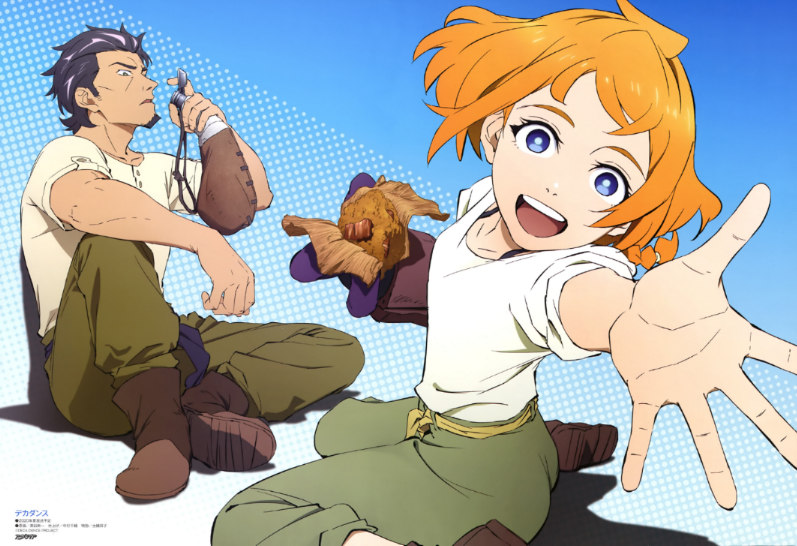 Natsume was injured in the attack that killed her father and is, unfortunately, unable to become a fighter like her dad.  She joins the clean-up crew and meets Kaburagi, her new boss.  She soon learns that he is a quiet grumpy individual but her bubbly, persistent personality gradually uncovers some of the truth behind his story.  Episodes 2 and three will show that he is completely different from what you learned in the first show!
Anime Summer 2020: Deca-Dence Review: Conclusion
Although the plot is a little familiar and straightforward in the first show it will TOTALLY CHANGE in the second – consider the first episode a sort of background feature, setting the scene for the ACTUAL story which will begin to unfold in episode 2. Natsume is a fun and adorable character whose drive and determination make her likeable and great to watch. This helps narrate the story in a more dynamic way. Kaburagi, although a little predictable, is also interesting especially after the first episode. It personally reminded me a lot of Darling in the FranXX but others have compared it to Attack on Titan (I can't see that myself, it's a little peculiar – the attacks of the large creatures weren't new – Decca-Dence was built to battle them – This is much closer to Sword Art Online!)
The animation is fluid – i.e. not strained or jerky and the characters are great to watch and listen to – the direction was very tight. The writers definitely grabbed my attention and the second episode will knock you over!
I recommend it for your viewing consideration and suggest you watch the first three episodes before making up your mind to follow it.
I'd rate this a pretty good 8.7 out of 10.  The production was great, very tight direction and good characterisation.
The Deca-Dence Anime pictures and everything else associated with the TV show are the property of NUT studios, Yuzuru Tachikawa, Kadokawa and Funimation – all rights reserved.
Discuss this in the Anime Forum HERE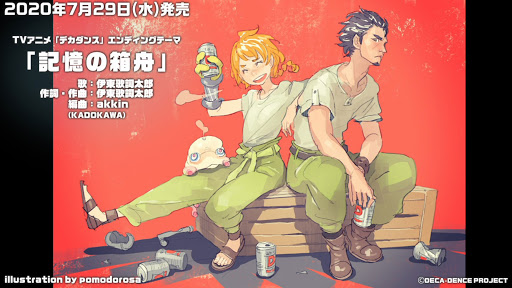 Checkout the official website by the way, its really good. They have even translated most of it to english.
There is lots of great artwork and stuff to read.
The official website for Deca-Dence is:
http://decadence-anime.com/en/
This Deca-Dence Anime Show Review is copyright Tony Fawl and not for reproduction without permission.