Posted
24th September 2019
in TV Show
Summary rating from
1
user's marks. You can set own marks for this article - just click on stars above and press "Accept".
Accept
The Kings Avatar Episode 18 Review (Quanzhi Gaoshou) Live Action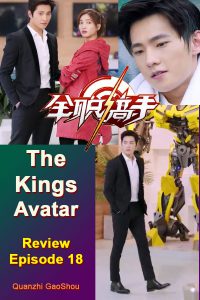 In the last Kings Avatar episode review, Chen Guo was formerly confirmed as the Boss of Xing Xin (Xing Xin means 'happy' or 'delighted' but it can also mean 'new' or 'up and coming').  I'm still not sure if she is happy about it but her wish that Ye Xiu stays at the Happy Internet Cafe is certainly coming true.  She is still worried that he may decide to leave because once it is general knowledge that he is the legendary Ye Qui, he may be 'too big' for The Happy Internet Cafe.
In this episode, the cast is quite small (seriously, it's like half the cast and crew went on holiday) and we don't get many scenes of Glory gameplay but there is a big bonus for all the Yang Yang fans watching…..
One of the underlying themes in the saga is that progress in any endeavour only seems possible with trickery and subterfuge. Rarely do we see decisions made by grown-up people saying grown-up things to each other to reach a mutually beneficial conclusion or agreement.  It seems that if you want something in the futuristic China (at least if you are a gamer) you need to trick or fool someone.
In that respect, this episode is no different.
Summary
In this episode, The Glory eSports Team, Xing Xin is funded by a very unlikely benefactor that conveniently pays the Boss or, more accurately the Captain, a visit.  We get a few flash-backs to Ye Xiu's childhood and, importantly, we learn why he was called Ye Qui when playing Glory.  In fact learning that makes it very awkward to refer to him as Ye Qui in the future!  Confused?  You will be!
Although the finance is important to the future survival of the team, it plays a really big part of the story in this episode and not much else happened.  We learned a little about Ye Xiu's family and why he is estranged from his father but the Yang Yang fans will get much more out of this episode than the rest of us as he is in most of the scenes.  There are lots of scenes with the lovely Jiang Shuying as Chen Guo and the beautiful Lai Yumeng who plays Su Mucheng, so the rest of us will definately be happy :).
If you need a recap of the story so far, all the previous episode reviews are here: Kings Avatar Live Action News & Reviews Thread.
Key Players Appearing In This Episode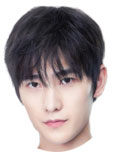 Name:  Ye Xiu
ID:  Lord Grim (Jun Mo Xiao)
Class:  Freelancer
Guild:  Happy (Xing Xin). Once known as God Ye Qui when he was with Excellent Era (Jiashi).  He currently works for Chen Guo as the Team Captain for the new Happy Guild and raiding team and possibly still (at this point anyway) as network Manager in her Internet Cafe.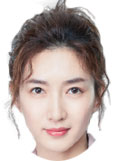 Name:  Chen Guo
ID:  Chasing Haze
Class:  Gunner
Guild:  Happy (Xing Xin). Manager Happy Internet Cafe and Guild Master of the Happy Guild.   Her idol is the Fighting God Ye Qui and she has only recently learned that he is Ye Xiu in real life. She now manages him as a Network manager in her Internet Cafe (though not so much now) and as the Team Captain in the Happy guild. She is a very enthusiastic supporter and player of Glory although we rarely see Chen Guo win a match. Her pet name of GuoGuo by Tang Rou.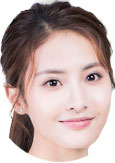 Name:  Su Mucheng
ID:  Dancing Rain
Class:  Gunner
Guild:  Excellent Era (Jiashi).  Childhood friend and staunch ally of Ye Xiu and his biggest supporter.  She is a exceptional Gunner who is rated as the best in the game.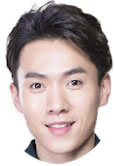 Name:  Xu Boyuan
ID:  Blue River (alt is Lan He)
Class:  Swordsman
Guild:  Blue Brook aka Lanxi Pavilion (I think this is an affiliate of Blue Rain Guild on the 10th Server as they have the same logo).  Team Captain. A well respected player. One of the top swordsmen on the 10th Server. Also enjoys a friendship with ye Xiu and his team although this comes across as him being manipulated and tricked – not sure if this is intended or just poor writing.  His alternate character is called Lan He.
The Kings Avatar Episode 18 Review
The show opened with Ye Xiu and Chen Guo cleaning the Internet Cafe.  Chen Guo makes a big song and dance about Ye Xiu choosing to tear up a scarf that he thought was some old cloth as a rag for dusting some pictures.  It was an innocent mistake but Chen Guo is particularly upset.  She begins to shout at Ye Xiu (who seems very unconcerned).
She remembers however, that her tactic to keep Ye Xiu at the Happy Internet Cafe, is to win his heart. Shouting at him (especially when he seems oblivious to the error of his ways) will not help keep him at Xing Xin.  She, in a fit of crazy logic, gives Ye Xiu a credit card and asks him to go and buy something nice.  He takes the card and leaves.
He goes out to buy some clothes as ordered while Chen Guo calls Tang Rou to tell her about losing her temper with Ye Xiu.
When Te Xiu returns, he is a different person, literally!
Chen Guo is impressed.  However, he is a little 'distant' with her and she is a little concerned that he has used her bank card to go and buy an expensive Italian suit. There then follows some banter between the two of them and some mild attempts at comedy before Chen Guo leaves to find Su Mucheng.
Girls Conference at the Market
They meet up at the local market and Chen Guo tells Su Mucheng that Ye Xiu is behaving strangely.  Su Mucheng listens intently and when she learns how he is dresses and the details of his behaviour she realises something and relaxes a little before they head back to the the Internet Cafe.
In the meantime, The mysterious Ye Xiu is not Ye Xiu after all.  It turns out that he is a well dressed twin brother of Ye Xiu, Ye Qui.  Yep, that old chestnut!  It turns that Ye Xiu was using Ye Qui's identity card to create a new life for himself – 10 years ago!
Ye Xiu returns Ye Qui's Citizen Identity card.
The brother in the flashy suit turns out to be a bit of a badass who resents Ye Xiu running off to start a new life and leaving him alone. It seems that his family is wealthy and that his father is the Cheif Exec of a large company.  Ye Qui asks his brother Ye Xiu, when he is coming home.  Ye Xiu tells him that it will be at least another 3 years.  This annoys Ye Qui.
Chen Guo gets a Shock
Later, Ye Xiu is walking through the Internet Cafe when Chen Guo and Su Mucheng arrive back from the market.  Ye Ziu and Su Mucheng go off to talk and Ye Qui meets up with Chen Guo.  She realises when she see's the two together that they are twins.
Certainly Chen Guo is shocked and understandably, not particularly impressed. She discusses the situation with Ye Xiu while Su Mucheng catches up with Ye Qui elsewhere.
It seems that the two have always been rivals and Ye Qui resents Ye Xiu for leaving home when it was actually he who hated being tied down.  He resents Ye Xiu managing to escape and feels I think, that it's his turn now.
Even now, the two are hatching schemes against each other.
Ye Qui's goal is to get his brother to return home but Ye Xiu tells Chen Guo that it is Ye Qui who will be tricked.  Indeed, elsewhere, in the Cafe, Su Mucheng tells Ye Qui that Ye Xiu is doing quite well.  This would be a surprise to Ye Qui who believes Ye Xiu to be working for a poor salary in an Internet Cafe.  He thinks that he is the benevolent saviour who will take his brother home to a considerably better lifestyle.
But He's Doing Really Well!
When Su Mucheng tells him that Ye Xiu is the Captain of a new Glory team that Chen Guo is heading up, Ye Qui's attitude changes.  He becomes angry and suddenly he's less confident about his plan.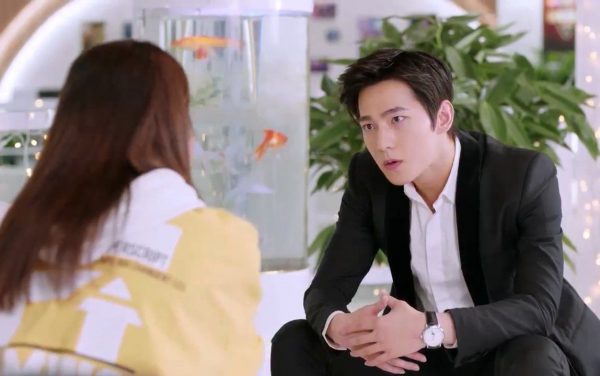 Downstairs, Ye Xiu asks Chen Guo what is the biggest challenge facing the new Glory Team, she tells him that it's is funding.  Ye Xiu tells her that his brother will be the new sponsor.
Sure enough, Ye Xiu, Chen Guo and even the beautiful Su Mucheng hatch a convoluted plot to swindle the hapless brother out of over 1,000,000 yuan.  I guess he can afford is though, because in the end, although the rivalry is still there, the two part on relatively good terms.
Chen Guo waves goodbye to Ye Xiu with Su Mucheng and Ye Xiu.  The episode ends soon after.
Conclusion
It wasn't a bad episode but I got the impression that the writers were spinning the story out a little.  Not much happened as I said in the beginning.  It was good to see Yang Yang play two parts (which he did pretty well) but a shame that the way of getting things done seems to be about tricking and swindling members of his own family! 
The writing for this episode wasn't too bad although I can't work out how they swindled Ye Qui.  It just seemed a lot of running around over nothing. He'd already handed over the money right at the start!  
I'd therefore rate this a plentiful but still fun still 6.3 out of 10.  What did you think? Which part of the episode did you like? was it the production, direction, storyline, writing? Why not let us know what you thought by clicking on the Users tab in the review block at the top – right of this page (you don't need to register) – we'd love to see what you thought.
See more details of this on the Kings Avatar thread of the Sci Fi forum
The pictures, story, news details and everything else about the Kings Avatar Live action TV series are copyright Tencent Penguin Pictures, Linmon Pictures and Phoenix Entertainment. All rights reserved.
This article is copyright Tony Fawl and not for reproduction without the authors express permission.