Posted
15th March 2020
in News
Coronavirus Sci Fi Hand Wash Chants
Sci Fi Coronavirus Hand Wash! Since we are now firmly committed to washing our hands more regularly, some people have been producing memes and chants based on the now famous World Health Authority Hand Washing Guide.
Not wanting to be left out, se thought of a few Sci Fi chants too. Let us know if you have any that you would like to suggest – or you can do them yourself at the very awesome website: washyourlyrics.com
First off is a selection of classic quotes from some of our favourite authors and sci fi shows:
Sci Fi Quotes – Authors and TV Shows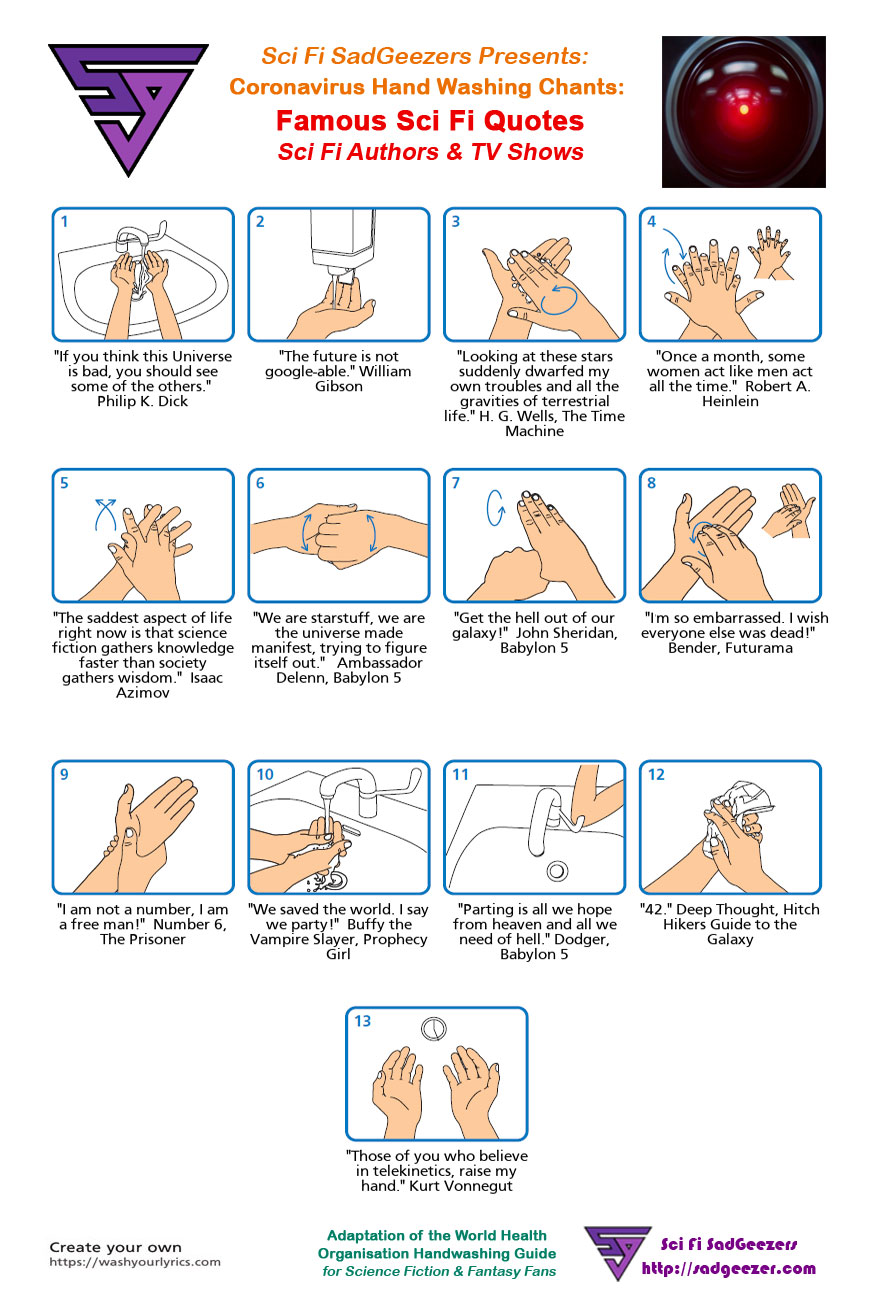 Next up is a classic monologue from the opening of Babylon 5 Season 4 – it just seems really appropriate. What do you think?
Babylon 5 Season Four Opening Monologue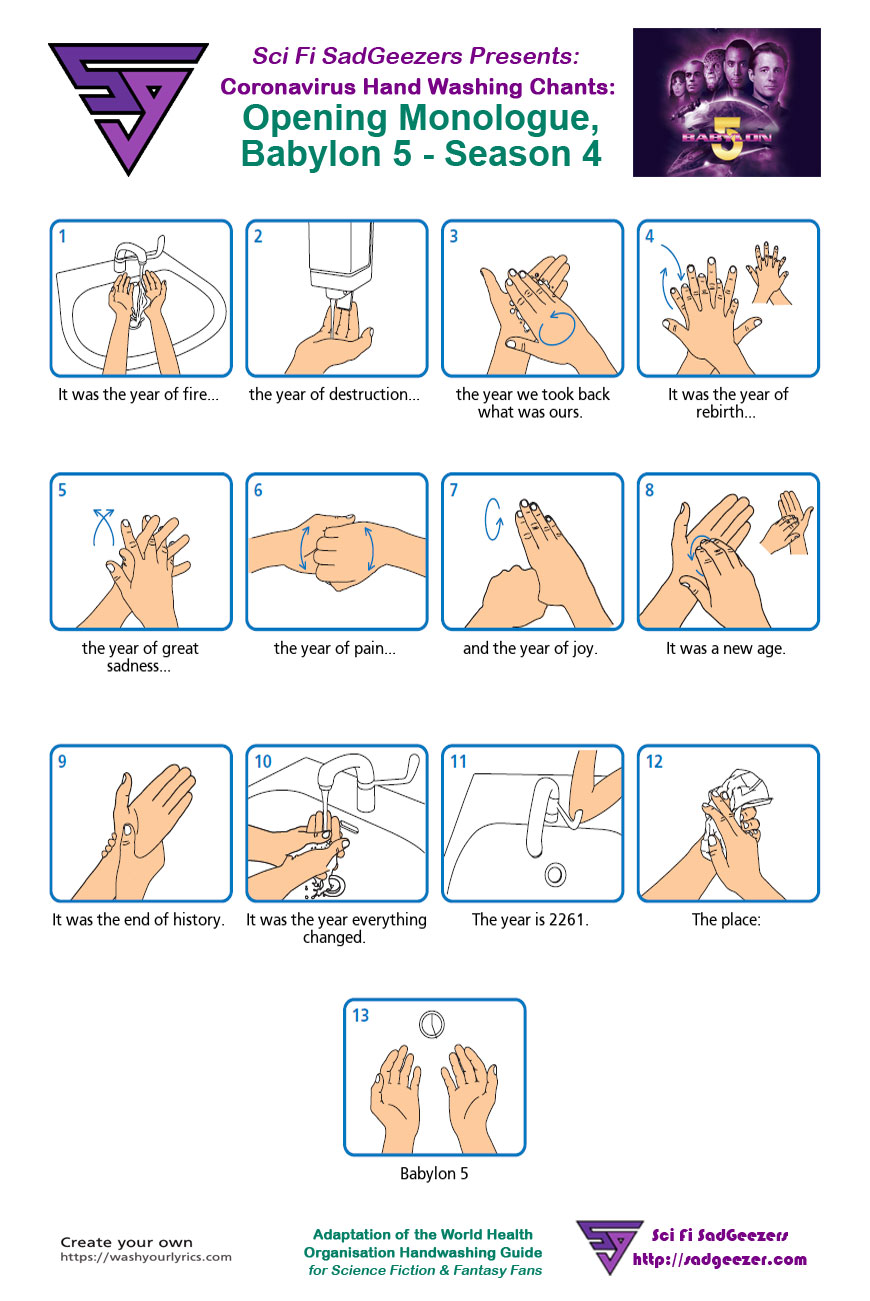 I guess some of the pure Sci Fi fans of Babylon 5 would consider the opening monologue from the First Series more applicable – Not sure I agree, but here goes:
Coronavirus Hand Wash – Babylon 5 Season One Opening Monologue
I think, as famous sci fi quotes goes, the defence of Arnold J. Rimmer in the Red Dwarf Episode, Justice is also a fun hand-washing chant:
Coronavirus Hand Wash – Kryten's defence of Arnold Judas Rimmer – Red Dwarf, Justice
And last but certainly not least, the first part of the song, Toss a Coin to Your Witcher from the TV Series on Netflix:
Coronavirus Hand Wash – Toss a Coin to Your Witcher – First part of the song and chorus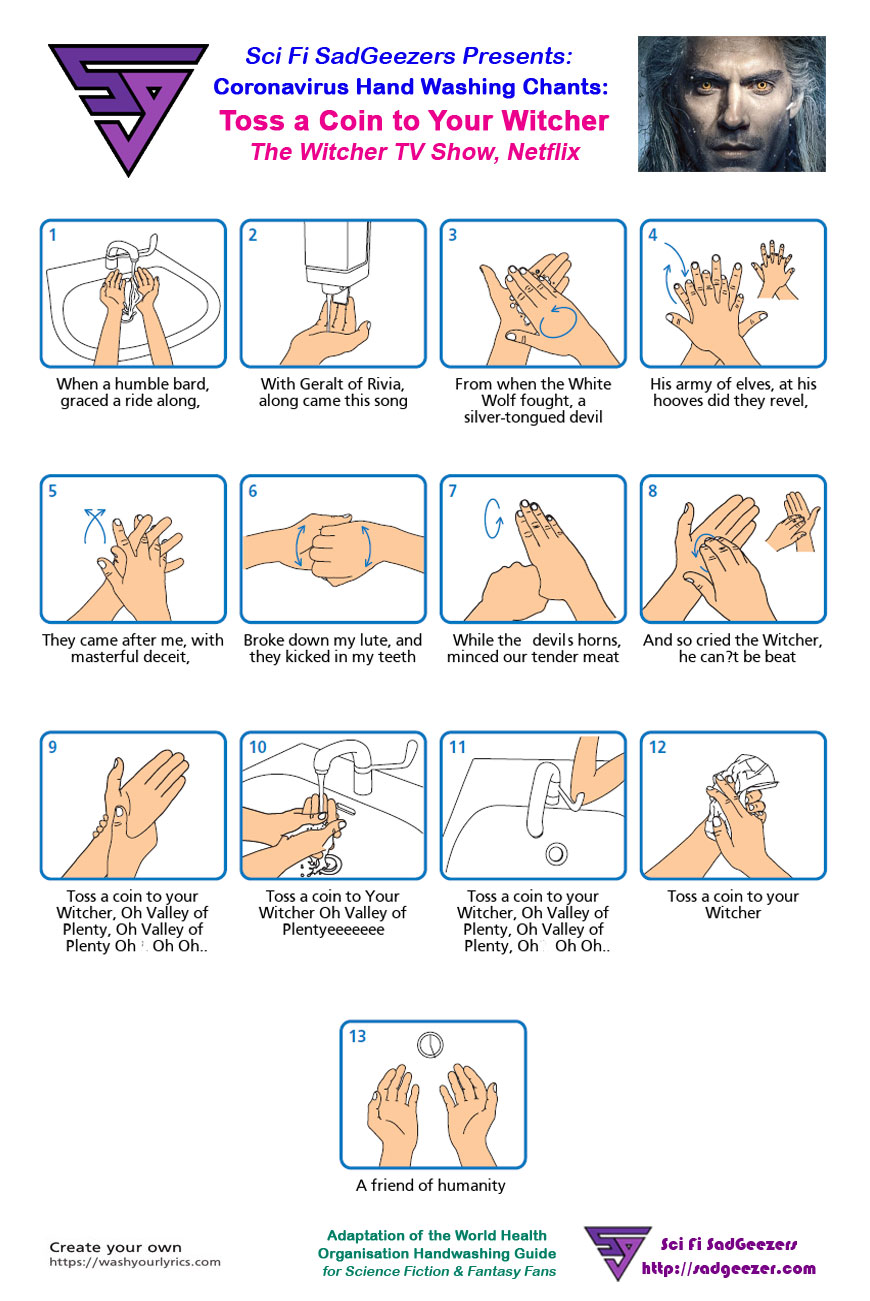 I hope you like them. As usual, this is just some graphic fan stuff and I don't own the copyright to any of the graphics or prose. This belongs to people such as The BBC, Netflix, MGM and the named authors above. All rights reserved.
I'm totally ok with you distributing the above guides as long as you don't change anything.
Happy to hear comments in the Sci Fi Forums – especially on the CORVID-19 page
Stay well.