Posted
24th November 2019
in Anime
Summary rating from
1
user's marks. You can set own marks for this article - just click on stars above and press "Accept".
Accept
Phantasy Star Online 2 – Episode Oracle – First Impressions
Phantasy Star Online 2 – Episode Oracle – Introduction
I'm finally doing a first impressions review of a show that I've been watching for weeks. Sometimes I want to discard it and watch something else instead and sometimes I get drawn in. This show is a mixed-bag – some bits are good, some are meh.
I'd love to say that you will love it or hate it but I find myself doing both. This is a saga that is very predictable, has a terribly-obvious-advertising-for-the-real-game feel, looks great, sound's ok, and compels you to keep watching because if you stopped, you'd be worried that you might miss it when it gets really good.
So What is it?
Phantasy Star Online 2 is a 25 episode animated Sci Fi Action/Space show based on characters that play the Saga game Phantasy Star on-line 2. It began airing on October 7th 2019 and is made by Gonzo Studios. It's broadcast on Monday evenings in Japan at 22.30 (so it's not aimed at children).
The opening sequence is supported magnificently by the Opening theme 'Destiny' by Aimee Blackschleger and the graphics are great, voice acting is good and it looks like Gonzo have really tried to invest in the production with high value graphics and character design.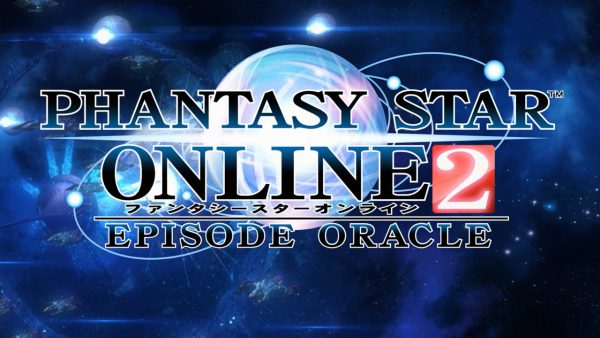 What's it about
So far, it's a little difficult to work out, but at least, during the first episode, this is roughly what happened….
After the title sequence, a narrator kindly helps is with the start of the story….
The saga is set in the future in a technologically advanced society and the main protagonist is called Ash. The titular setting is within a massive space fleet called Oracle who's main purpose seems to be space exploration. It is managed by ARKS a group of exceptionally well balanced (seriously, that's how they are referred to in the narrative), also a race of Newmans with Photon wielding powers and also a heavy armour race called CASTS.
The main aim of the ARKS is to eradicate the Felspawn (not the World of Warcraft Felspawn, these are different) wherever they are found.
Eye's starting to glaze over….
…..too much narration…. get on with it…..
Ash and fellow ARKS trainees are sent out on their first mission to a planet called Naverius where they are attacked by a native creature that has been infected with something called an F-Factor (I guess it's a by product or infection spread by Felspawn). A nice young lady with big fistweapons and a lot of confidence (ladies with big fist weapons generally have a lot of that) kills the naughty creature with a single punch to the face.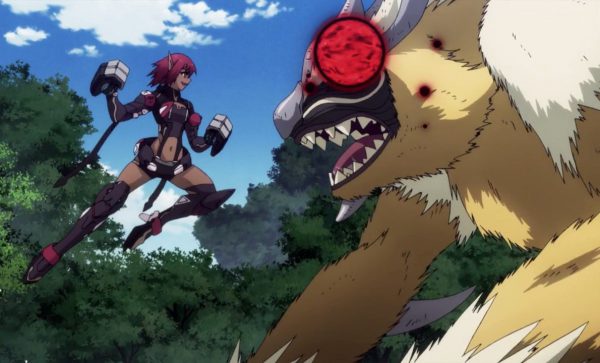 Alas the trainee ARKS are soon confronted by lots of Felspawn who magically materialise, seemingly out of thin air! The instructor is the first to die and is soon followed by the nice lady with the big fist weapons who is decapitated. There are blood spatters everywhere – it gets quite gory. The only two that are left are a Human (called Ash) and a slightly timid Newman called Afin. They rightly decide to make a run for it.
The rest of the Team
A really big Felspawn catches up to them but by that time, some of the more experienced ARKS, one of whom is called Gettemhult and and his sort of sidekick, Seana, a human hero type called Zeno and a particularly well proportioned lady called Echo manage to come to rescue them.
As they recuperate, Ash senses something and makes an excuse to run off to investigate. He heads towards a tree which is being illuminated by a mysterious light. Once he gets there a mysterious girls suddenly descended from the mysterious light and, mysteriously, calls out his name (Ash).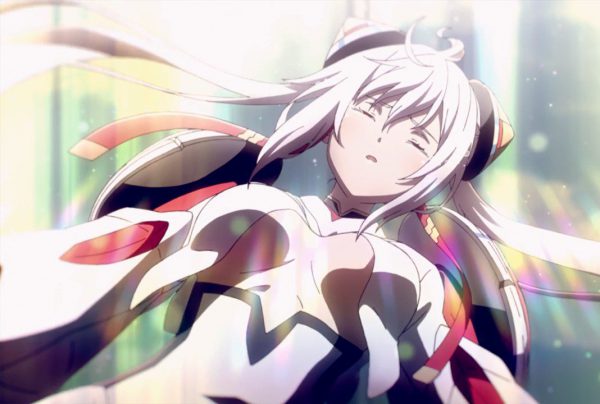 Amazingly (yeah, and mysteriously) she then asks Ash to kill her! She the loses consciousness for some reason. That's one hell of an introduction! Ash politely catches her before she hits the ground.
Get 'em Hult!
As Zeno arrives, there is another opening in the sky and a sort of Humanoid Felspawn (they looked like big spiders before) attacks them. he is there to kill the newly found girl.
Zeno engages the dude who seems to be very powerful, but the arrogant Gettemhult manages to scare the dark dude off quite easily.
Gettemhult and Seana leave as soon as the threat is over. Gettemhult is not popular with Echo or his other colleagues because his arrogance is usually aimed at them and is usually derogatory. They head back to the fleet so that the mysterious girl can get some medical attention, she is still unconscious.
It seems that her name is Matoi and she seems to be ok, medically. Everyone leaves while ash stays, trying to work out why and how she knew him. As he turns to leave another woman mysteriously materialises.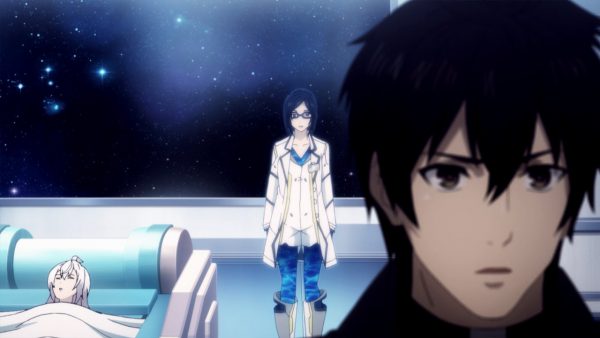 She is called Xion and Ash seems to remember her from a distant dream or memory. Xion apologizes for her delay in making contact. She tells him that he may find what is happening confusing (don't we all), but it is only important for him to recognise that he is in a position to save lives. Then she disappears….. dare I say it, mysteriously.
The show ends with a dude in front of a lot of monitors chuckling at what he considers is Xion's next 'move'. He wonders what fate has in store for them because of it.

Phantasy Star Online 2 – Episode Oracle – Conclusion
Erm.. mysterious much! I guess we could work out some of the plot but it was still a lot to absorb. Definitely not for kids (the gory bits were pretty gory). It definitely held my attention but wasn't exactly gripping. Characters were well drawn but there wasn't enough time to see how well the were designed. The voice acting was good, especially Ash's character and the graphics were pretty good too. The baddies were sufficiently menacing and the goodies sufficiently engaging.
My only worry is that it will continue to be too mysterious. It would be nice to get an idea of plot up front rather than having to guess so much. If they could tell us the story, that would be be much nicer. It's still definitely worth checking-out but it's not quite gripping enough.
Phantasy Star Online 2 – Episode Oracle is therefore rates a promising 7.7 out of 10. What did you think?
Did you know you can rate the episode yourself? Just select the User tab in the review block above and let us know what you thought (with a star rating) of Production, Direction, Characterisation, Story-line, Acting and if it was Cool/Sexy/Fun? You don't need to register to rate the show.
This review is copyright Tony Fawl and not for reproduction without the authors express permission.
Discuss this in the Phantasy Star Online 2 – Episode Oracle thread in the Anime Forum.
The pictures, story, characters and everything else about the show is the property of Gonzo and Crunchyroll all right reserved.