Summary rating from
2
user's marks. You can set own marks for this article - just click on stars above and press "Accept".
Accept
The Kings Avatar Episode 12 Review Live Action (Quanzhi Gaoshou) – Excellent!
Previously on Kings Avatar we saw Ye Xiu's have an idea to form a new guild and in particular, a rookie Glory raiding team.  The members would be Ye Xiu as Team Captain, Qiao Yifan, Tang Rou, Bao Rongxing and Luo Ji.    Maybe he could even persuade Su Mucheng to join him!
Also, in the last episode, we saw that Chen Guo was missing her idol, Ye Qui. This episode is mainly about a gamer tournament called "All Stars" and the drama of what goes on there.  There aren't any major upsets or earth shattering reveals (I think that will be the next episode 🙂 ).  There was however, a really nice scene with the beautiful Su Mucheng and the lovely Chen Guo while they were sat next to Ye Xiu during the Tournament. It was fun and cute and very cool.  Excellent screenplay!
If you need a recap of the story so far, all the previous episode reviews are here: Kings Avatar Live Action News & Reviews Thread).
Overall Comments – The Kings Avatar Episode 12
We, as fans, all really like the tournaments and game play aspect of this show.  I watched a 'fans of The Kings Avatar' show on TV and they talked about how difficult it was to get this part of the show right.  After all, nobody in the world is doing this sort of story on TV.  If other channels have a show about eSports, it doesn't have the same dynamic in-game suspense that Kings Avatar does. 
This is a world first as far as I'm concerned and the awesome game play that fans of the show appreciate so much is very evident in this episode – along with quite a bit of drama  :).
Key Players Appearing In This Episode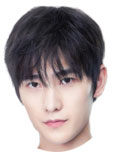 Name:  Ye Xiu
ID:  Lord Grim (Jun Moxiao)
Class:  Un-Specified
Guild:  Unassigned (sometimes plays as member of Lanxi Pavilion).  Once known as Fighting God Ye Qui when he was with Excellent Era (Jiashi).  He now works for Chen Guo – she does not know he was once Ye Qui (an idol of hers).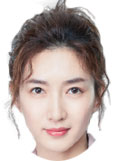 Name:  Chen Guo
ID:  Chasing Haze
Class:  Gunner
Guild:  Unassigned. Manager Happy Internet Cafe (pet name of GuoGuo by Tang Rou).  She is a very enthusiastic supporter and player of Glory but we rarely see Chen Guo win a match.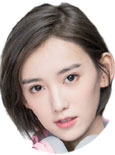 Name:  Tang Rou
ID:  Soft Mist
Class:  Battlemage
Guild:  Unassigned. Tang Rou is affectionately called Xiao Tang (Little Tang) by Chen Guo. She originally thought that Glory was boring but was beaten by Ye Xiu in a duel and has vowed to get even.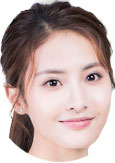 Name:  Su Mucheng
ID:  Dancing Rain
Class:  Gunner
Guild:  Excellent Era (Jiashi).  Childhood friend, staunch ally and big supporter of of Ye Xiu.  She is a exceptional Gunner who is rated as one of the the best (if not THE best) in the game.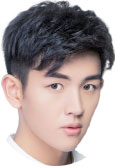 Name:  Qiao Yifan
ID:   Ashen Moon (aka Yi Cunhui)
Class:   Assassin
Guild: Tiny Herb (Wei Cao). Considered a very weak player and not usually picked for any team activities.  Poorly respected by team colleagues but not the Team Captain who thinks he has potential.  He has a good friend (Gao Yingjie) who tries to support him where possible. Ye Xiu also think he has potential as a player.
Name:  Wang Jiexi
ID:  Vaccaria
Class:  Witch (possibly Warlock or Wizard class since the non-female-gender use of the word Witch has not been used in this way since the 16th Century)
Guild: Tiny Herb (Wei Cao). Wang Jiexi is the very highly respected Captain of Team Tiny Herb. he is famous for unorthodox play style and is often referred to as the Magician.
Name:  Gao Yingjie
ID:  Kind Tree
Class:  Witch (possibly Warlock or Wizard class since the non-female-gender use of the word Witch has not been used in this way since the 16th Century)
Guild: Tiny Herb (Wei Cao). He is a very good player and respected Vice Captain.  He is modest and self-effacing and a very good friend of Qiao Yifan (the two of them are like winey sisters! together)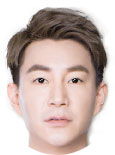 Name:  Tao Zuan
ID:  N/A
Class:  N/A
Guild:  Team Boss of Excellent Era (Jiashi).  Committed to making the guild the best and most profitable.  He is ruthless enough to fire his friend and star player (Ye Qui) because he thought it is what the sponsors would have wanted.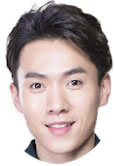 Name:  Xu Boyuan
ID:  Blue River
Class:  Swordsman
Guild:  Blue Brook aka Lanxi Pavilion (I think this is an affiliate of Blue Rain Guild on the 10th Server as they have the same logo).  Team Captain. A well respected player. One of the top swordsmen on the 10th Server.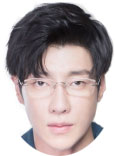 Name:  Yu Wenzhou
ID:  Swoksaar (aka Su Ke Sa'er)
Class:  Warlock
Guild:  Blue Rain (Lan Yu).  Very highly respected player and venerable team captain of Blue Rain.  Accomplished tactical player known as one of the Four Tactician Masters in Glory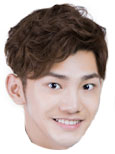 Name:  Huang Shaotian
ID:  Troubling Rain
Class:  Swordsman
Guild: Blue Rain (Lan Yu).  Vice-captain of Blue Rain.  Is sometimes used as a weapon to disorientate his opponents with his quick speech and aggressive, antagonistic banter.
Kings Avatar Episode 12 Review
In the previous episode of Kings Avatar, Ye Xiu and Xu Boyuan were talking about how they would run dungeons together without Ye Xiu.  Xu Boyuan was worried that Lord Grim was going to disappear from the server. but in the closing scene, we saw Luo Ji hand Ye Xiu a document that we assumed was a strategy for attacking a dungeon.
Sure enough, Ye Xiu shows Xu Boyuan a document (he sends it across electronically as a message).
Xu Boyuan's eyes are glued to his screen as he reads the first few lines of the strategy, "No matter how dumb your players are, you will break the dungeon record for sure."  You can see by the expression on his face as he reads, this is treasure!
Tang Rou speaks out to confirm with Ye Xiu that "We are now in the business of selling Strategy Guides in exchange for the materials we need?"
Ye Xiu explains that when one door closes another opens.
What Did He Mean by an Opening Door?
In summary, what has happened in previous episodes is that the other guilds were jealous of the way Ye Xiu and his team had been boosting each of them through dungeons.  He was not part of any one guild and this led to guilds being played off against each other and Ye Xiu could demand the best prices for boosting their teams. This, in the end, had the effect of alienating him and his team from these guilds to the point that if they couldn't have the 'master' all to themselves, then nobody should have him.  They now want to 'player kill' (PK) him and his team.  This makes traveling around the game locations very difficult and time consuming as they would regularly be attacked by members of these guilds.
With this new strategy however, he can sell a guide to each of them and simply stay away from doing the dungeons himself.  There would be no more records for him and his team, but there would be no more aggravation either.  All the other guilds knew how good he was and if he could still help them out without anyone else knowing about it, then this would work out very nicely.
He sits back smugly and contemplates how neatly things have turned out.  Tang Rou isn't convinced.  She would prefer to fight her way through and gather the materials with her own grit and determination AND get records and achievements.  She has a point, the recognition that you get (the announcement in-game especially) is very gratifying.  I have only ever had one of those. Getting a server first on the Anachronos server in World of Warcraft – I remember getting the announcement and feeling great! Strangely, I don't actually remember the legendary gems and gear that I looted!
Was it a Coffee Date?
Later, Ye Xiu and the beautiful Su Mucheng meet up for a coffee.  Su Mucheng is told about the new dungeon strategy and she isn't impressed either.  She enjoyed the outings with Ye Xiu and now she isn't needed anymore.
She then goes on to tell him that she misses him being around in competitions and she will particularly miss him in the upcoming Glory All Star tournament – she wants him to be with her during such anxious times and hands him three tickets.
He takes them gratefully. It has to be said that the beautiful Su Mucheng could have been 'hitting' on our hero.  I appreciate that it would be blasphemy for there to be any romance in this show ( – seriously, such a thing would be shunned in the Kings Avatar fandom), but this is a CDrama after all – I think this is the closest we are going to get to 'knowing glances', but the very tame, flirty exchange was still nice to see.  Even Ye Xiu noticed that Su Mucheng was being a little nicer than normal.
No Tickets for Guo
Back at the Happy Internet cafe, we see poor Chen Guo suffering because she was unable to get tickets to the All Star Tournament.  Ye Xiu generously leaves his tickets on top of a box as though her supplier had actually managed to get her the tickets after all.  Chen Guo finds them and squeaks with joy.  She insists that Tang Rou (Xiao Tang (which means Little Tang, awe that's so cute)) and Ye Xiu accompanies her to the All Star Tournament tomorrow.  Ye Xiu objects but Chen Guo insists as his boss.
Next day, Glory game fans attend the convention centre for the All Star Tournament.  Chen Guo is very excited. She sets up he stand in the convention centre.  It has lots of fan merchandise of Ye Qui.
Nobody Wants to Know About Him Anymore!
Unfortunately, nobody seems to want to buy anything (which is a shame because it actually looks quite good).  I guess everyone one is now of the opinion that Ye Qui has, in face, retired and wont be showing up at the event – or ever again!  It was quite distressing.  One of the suppliers of the Ye Qui stuff is on the Jiashi fan stand and he tussles with Chen Guo about the fact that Ye Qui is not part of the gaming scene any more and that she shouldn't be handing out materials for a has been player that isn't part of the tournament.  Chen Guo gets quite upset.
She is eventually aided by Ye Xiu and Tang Rou and after talking it out, they head off to the auditorium – ironically walking past Tao Zuan. Tao Zuan turns, he thinks he noticed Ye Qui but he wasn't sure.
So What's Ye Qui Really Like?
When they get into the auditorium, Chen Guo is impressed with the seats that she has.  She wonders who gave her the tickets since the Jiashi fan club member didn't provided them as she first thought.  Tang Rou goes off to get drinks and Ye Xiu suggests that it was a very kind man who got the tickets for her.  Just then, Su Mucheng appears and Chen Guo is beside herself with happiness.  She realises that this must be the person who gave her the tickets (maybe) and she talks to her about Ye Qui and if she still keeps in contact with him.  This was a great scene, the beautiful Su Mucheng and the lovely Chen Guo laughing and joking about the dude sat next to them – with only one of them knowing his real identity.
Su Mucheng confesses that Chen Guo may actually see Ye Qui very soon (knowing full well that it is Ye Xiu and that Chen Guo doesn't know.
Some fans recognise Su Mucheng and start to take pictures so she feels the need to go before making a scene.  As she leaves, she tells Chen Guo that Ye Qui looks just like any other person, two eyes, a nose – quite ordinary.  Ye Xiu looks at her half smiling.  "Don't be too disappointed when you find out what he looks like." she tells Chen Guo as she walks away.  Now that's the Su Mucheng we know and appreciate!  (I still think she fancies Ye Xiu though).
All Stars Starts
The All Star Tournament begins.  There are some really cool and flashy graphics (it was like watching the opening of the Quiddich World Cup in Harry Potter & The Goblet of Fire). And then we saw the stunningly attractive presenter lady, Xiao Luo  She has such a cool voice while presenting each of the games – it's enchanting! (And she looks pretty good too!)
The teams are introduced to the ecstatic spectators.
Some excellent work by the Presenter
The the presenter says some more stuff.  It was really interesting – her voice was anyway.  Erm… here's another picture…..
Then we get to the first match.  It seems that this is the sort of tournament where rookies can challenge the long established stars of the game.  It gives rookies a chance to shine in front of their idols.  They aren't expected to win, but a good showing of their skills is expected before their superior players kick their asses.  Seems a little pointless to me, Ye Xiu explains it a little more eloquently to Chen Guo.
A Fight Between Witches
The first match is between the Vice Captain of Tiny Herb, Gao Yingjie (playing the character 'Kind Tree' – lol, the auto-translator called him Cowhide Seed  🙂 ) and the Captain of Tiny Herb, the very cool Wang Jiexi (playing his character Vaccaria).  As everyone expects, the fight gets off to a good start and Gao Yingjie shows his skills off quite admirably.  However, it seems that Wang Jiexi is in trouble as the fight continues, it seems that Gao Yingjie is gradually getting the better of him.
Both these characters are playing a Witch …. erm…. which for most people in the west is a little odd since the non-gender use of the word hasn't been in proper use since the 16th century – normally, only women can be Witches.  In the east it may be different and in the game of glory, a Warlock and Wizard is definately definitely different than a Witch.
Kind Tree is hit in the back and suffers a loss of health but he gradually fights back.  The game graphics during the battle as they are flying through the air are really good and it gets quite tense as Gao Yingjie begins to recover his confidence.  Then it seems as though it's Wang Jiexi's turn to make a mistake.
Did He Win?
Wang Jiexi attacks with absolute ferocity but ends up trapping Gao Yingjie.  It's as if he is goading him to show everyone what his is capable of even if it means he leaves himself open – or at least that is what we are led to believe.  Wang Jiexi loses the match when Gao Yingjie pulls of a couple of very skillful moves to turn the tables on his boss.  Everyone is very impressed – especially Gao Yingjie.
This wasn't missed by the top players and supporters.  Chen Guo said that it was a shame that Wang Jiexi lost the match.  Ye Xiu disagreed.  He pointed out that it wasn't a loss, Wang Jiexi threw the match to help build Gao Yingjie'a confidence, "He isa very good Captain".
According to Ye Xiu, he did this for the good of the team and helped bolster the Vice Captains confidence for the future. Tang Rou and Chen Rou consider Ye Xiu's conclusions.
On the other side of the auditorium, Yu Wenzhou and Huang Shaotian are having a similar conversation and coming to the same conclusion.
Wang Jiexi sits on his own after the match……  His face seems to say it all
Then…..
And there this excellent show ended.
Conclusion
Really good episode!  Excellent screenplay and production – the pacing was magnificent. 
I'd rate this episode an awesome 8.8 out of 10.  The production was marvelous but I'm not sure the viewing audience were that bothered about how Tiny Herb were nurturing their next Team Captain.  It had great game graphics as usual, but was a little lacking in 'gripping' story-line. Am I talking rubbish? You don't have to agree with me, why not review this show yourself by clicking on the Users tab in the review block at the top – right of the page.  You don't need to register and we'd love to see what you thought of the show.
See more details of this on the Kings Avatar thread of the Sci Fi forum
The pictures, story, news details and everything else about the Kings Avatar Live action TV series are copyright Tencent Penguin Pictures, Linmon Pictures and Phoenix Entertainment. All rights reserved.
This article is copyright Tony Fawl and not for reproduction without the authors express permission.