Posted
14th July 2019
in News
Brad Pit to Star in 'Ad Astra'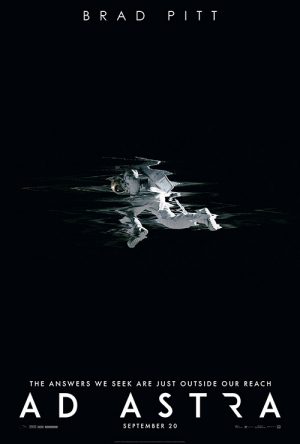 Brad Pit returns to Science Fiction movies with this latest film, Ad Astra. The official Blurb is:
Astronaut Roy McBride (Brad Pitt) travels to the outer edges of the solar system to find his missing father and unravel a mystery that threatens the survival of our planet. His journey will uncover secrets that challenge the nature of human existence and our place in the cosmos.
Other actors include the very cool, Donald Sutherland, Liv Tyler and Tommy Lee Jones.
The film is being directed by James Gray who also co-wrote the screenplay with Ethan Gross. It's taken a while to get the film to this stage since he originally announced it in 2016. Gray is not who I would have expected to take on a project like this – he's a great director (The Immigrant and The Lost City of Z, both were nominated for awards) but not much of a sci fi or action background.
I don't want to give away any spoilers (the preview did a pretty good job of that) but basically it's the story of an unlikely scenario where a son Roy McBride (played by Brad Pit) goes on an official mission to find his father Clifford McBride (played by Tommy Lee Jones) who, 16 years ago, was working on some dodgy science at the edge of the solar system before he suddenly went missing. He does this despite the concern of his wife played by Liv Tyler because the fate of humanity depends on it.
Yep, that sounds like a Brad Pit film. Also, the action scenes look a bit like Gravity which were done very well and I'm worried that if they try and do similar, it would be disastrous. The space scenes in the preview clip looked like extracts from the video game Elite Dangerous (which is actually quite a complement – ED is a highly rated space simulator and the planet-side vehicular movement was amazing fun to watch). Gray is on record as saying he wanted the film to be a realistic depiction of space travel.
Ad Astra is scheduled to be theatrically released in the United States on September 20, 2019, by Walt Disney Studios Motion Pictures under the 20th Century Fox banner.
The official trailer looks really nice and the all important production work looks to be paying off in a very stylish first glimpse: