Summary rating from
2
user's marks. You can set own marks for this article - just click on stars above and press "Accept".
Accept
The Kings Avatar Episode 19 Live Action Review (Quanzhi Gaoshou)
The last Kings Avatar episode review, Ye Qui was conned into providing funding for the new Xing Xin (Happy) Guild by his loving twin brother Ye Xiu.  Chen Guo and Su Mucheng assisted in the deception but everybody seemed happy with the way things that turned out – except of course for the poorer Ye Qui who was not only lighter of a couple of million Yuan, but also failed to get his brother back home – which was his original plan.
One day, this show is going to have a winner that doesn't deceive and the losers won't lose so much. Alas, that wont happen in this episode. Hell, maybe we will even see a win-win situation!
There are some really interesting decor shots in this episode and the difference in attitude and general status between the Excellent Era 'first' and 'second' team is so large as to be ridiculous.  Seriously, the imagery was so over the top it was hilarious. It was also a sharp reminder that this is an asian TV drama 🙂
Kings Avatar Episode 19 – Summary
The objective of this episode was to introduce to us a new secondary character.  I'm not sure why, in the general scheme of things, though this character is a very strong player and interesting, he is relatively pointless to the overall story.  He is called Qiu Fei and he's played excellently by Di Zilu.
During the show we are again shown the dastardlyness of Chen Yehui. He not only gets up to some more despicable stuff, he also shows us how he managed to elevate himself to be in the 'first team' at Excellent Era.  He shows us how someone who doesn't have much skill can make up for it with a cunning and devious attitude – and by cheating.
I know I keep banging on about this, but the actor who plays Chen Yehui, Hao Shuai does an excellent job!  He is not only believable, but entertaining too.  I find myself grinding my teeth every time he is in a scene. 🙂
As usual. If you need a recap of any of the episodes so far, all the previous Kings Avatar reviews are here: Kings Avatar Live Action News & Reviews Thread.
Key Players Appearing In This Episode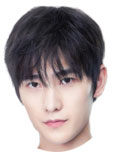 Name:  Ye Xiu
ID:  Lord Grim (Jun Mo Xiao)
Class:  Freelancer
Guild:  Happy (Xing Xin). Once known as God Ye Qui when he was with Excellent Era (Jiashi).  He currently works for Chen Guo as the Team Captain for the new Happy Guild and raiding team and as the  Network Manager in her Internet Cafe.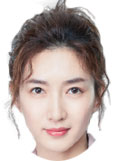 Name:  Chen Guo
ID:  Chasing Haze
Class:  Gunner
Guild:  Happy (Xing Xin). Manager Happy Internet Cafe and Guild Master of the Happy Guild.   Her idol is the Fighting God Ye Qui and she has only recently learned that he is Ye Xiu in real life. She now manages him as a Network Manager in her Internet Cafe (though not so much now) and as the Team Captain in the Happy guild. She is a very enthusiastic supporter and player of Glory although we rarely see Chen Guo win a match. Her pet name of GuoGuo by Tang Rou.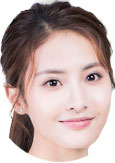 Name:  Su Mucheng
ID:  Dancing Rain
Class:  Gunner
Guild:  Excellent Era (Jiashi).  Childhood friend and staunch ally of Ye Xiu and his biggest supporter.  She is a exceptional Gunner who is rated as the best in the game.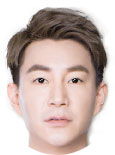 Name:  Tao Xuan
ID:  N/A
Class:  N/A
Guild:  Team Boss of Excellent Era (Jiashi).  Committed to making the guild the best and most profitable.  He is ruthless enough to fire his star player (Ye Xiu) because he thought it is what the sponsors would have wanted.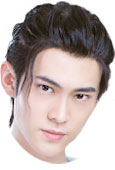 Name:  Sun Xiang
ID:  Autumn Leaf
Class:  Battlemage
Guild:  Excellent Era (Jiashi).  Is new to Excellent Era which was handed to him after it was taken away from Ye Xiu. His  previous class was a Berserker.  He is not very popular with Su Mucheng.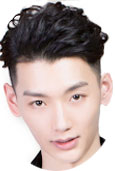 Name:  Chen Yehui
ID:  The Darkness
Class:  Battlemage
Guild: Excellent Era (Jiashi).  All round scumbag.   Rarely wins his battles and although considered a good solo player, does not do well in a team.  He bares a grudge against Ye Xiu who once threw him out of the team for selfish play.
Name:  Qiu Fei
ID: Combat Form
Class:  Battlemage 
Guild:  Excellent Era.   He is an extremely good player but quick tempered (he also suffers some family conflicts which doesn't help).  He went away to train abroad and it was widely expected that once he returned, he would become Ye Qui's apprentice.
The Kings Avatar Episode 19 Review
The last episode opened with a mistake by Ye Xiu who accidentally used an expensive scarf of Chen Guo to clean the Internet Cafe. This episode opens with Chen Guo showing off her new scarf to the beautiful Su Mucheng. It is a present from Ye Xiu to replace the one that had ruined, unfortunately he mentions that he was able to get three for the price of 20 yuan. The lovely Cheng Guo was justifiably annoyed although she was initially quite pleased with the quality. She ties the old scarf (that is now used as a rag) around his neck of Ye Qui and smiles sweetly.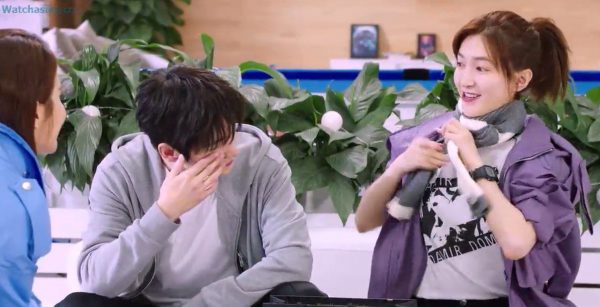 Again the amazing Maggie Jiang delivers her lines perfectly with just the right amount of comic timing to make the scene really fun – and it was nice to smile at the start of an episode for a change.  That soon changed with the next scene.
Not playing the Game
Back at Jiashi, Tao Xuan is hurriedly looking for Sun Xiang.  He needs to get him to an important commercial event. He finds the Team Captain at his game station practicing.
Sun Xiang frantically typing away at his keyboard trying to master the Rising Dragon Head move that Ye Qui was famous for.  This is the move, if you remember, that he lost to Ye Xiu in a previous episode.  Sun Xiang is determined to win using that move against all his future opponents to prove that he is worthy of the Autumn Leaf account at Jiashi.  I think he feels that in his mind, he has lost – many times – lately and needs to do something elaborate that can help justify his position.
Tao Xuan is unimpressed with his dedication and tells him that the key to success in the Excellent Era team is not to master a single move, but to 'play the game' and in particular to play his game. Sun Xian is a little irritated and asks Tao Xuan to leave so that he can continue his practice. Tao Xuan tells him that he has 20 minutes to attend the event and then he leaves. We all wonder if Sun Xiang will actually attend – we never find out.
Flirting with Su Mucheng
Back at the Xing Xin internet cafe Ye Xiu is flirting with Su Mucheng.  I can't get into those guys flirting.  In a show that seems to pride itself on 'no romance' a little bit of flirting is a jarring experience for the viewer – well it is to me,  in this show, it is almost unnatural!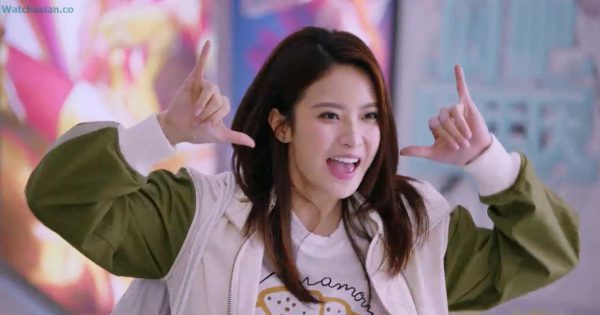 Su Muchen reports that her contract with Excellent Era ends in one year and asks if there are any places in the Happy Team.  Ye Xiu tells the current best Gunner in the game, that if her gameplay hasn't deteriorated by then that she might have a chance. She replies that gameplay isn't going anywhere.  in fact it is held to the ground with special glue (yeah I know, I'm sure it's a translation thing).  As she leaves she reports that the Little Monster is returning today.
The Prodigal Little Monster Returns
The scene then changes to what can best be described as a warehouse. A warehouse that contains a bunch of scrap metal and rubbish.  It looks dark and dreary and is the home of the Excellent Era 'Second Team'.  The symbolism is is so over-the-top and cheesy I had to laugh….. actually I didn't, it was more like, "Oh my god! What the actual fuck!".
We were all impressed in the very first episode, that the First Team lived in an amazing area of a very large building with all the amenities we would aspire to have as game players.  The second Team, apparently, live in a dungeon in metal shipping containers.
As the camera zooms in further, we see two members of the the team are currently dueling in-game and the favourite (i.e. the one with the higher rank or status) wins.  He isn't a particularly nice guy and bullies his hapless opponent into conceding defeat because he was rubbish.
Enter the Little Monster
At this point, the Little Monster enters the area, complete with flight bag in tow. Qiu Fei, the fabled apprentice of Ye Qui who was sent away for training, has returned.  His ex-team mates gasp at the return of the prodigal dude.  Qiu Fei offers to duel a now apprehensive winner of the last match.
Chen Yehui witnesses Qiu Fei's entrance and comments sarcastically, that Ye Qui had a really good apprentice as he watches him beat the bully from the previous match.  Alas, Qiu Fei is just as nasty about winning as the loser was – all very unsportsmanlike. These guys aren't particularly nice, nobody seems friendly, nobody is supportive – I guess it's that's quite fitting that they play in a warehouse of used scrap metal.
Chen Yehui is one of the first to greet Qiu Fei and then he tells him that his mentor, Ye Qui, has deserted the Excellent Era team.  Qiu Fei is clearly very unhappy but also annoyed at his ex colleagues vicious remarks.
We are then forced to watch the backstory of how Ye Qui and Qiu Fei met.  It seems that they were two or peas from the same sort of pod! Both have family troubles, both are very talented and both escaped their families business to game rather than become entrepreneurs.  They strike up a fast friendship.
Chen Yehui Wins His Plot for Promotion
We also learn, during the backstory, that Chen Yehui recognised the talents of Qiu Fei early and plotted to use those superior talents to help him advance. He set Qiu Fei up during a match between the two of them to show that although Chen Yehui lost, it was only because Qiu Fei cheated.
Chem Yehui only lost against such a good player because Qiu Fei cheated. In fact this was how Chen Yehui was able impress the team to get promoted from the second team ranking to the first team – by stitching up his team mate and cheating!
As Qiu Fei remembers, we learnt that the media have begun the story that Ye Qui (Ye Xiu that was) is starting a second team and that he had always planned to do this.  The report continues that the Ye Qui's old fans are upset because of the way he deserted the Guild that helped nurture his abilities.
This media attention upsets Qiu Fei who begins to believe Chen Yehui's vicious comments and decides to join his plot to assassinate Ye Qui's new character (Lord Grim).  They intend to do this by ganging up and killing the avatar so that they can loot the special weapon, the 1000 machine umbrella and also cause a loss in reputation thereby halting Ye Xiu's attempt to develop his new Guild.
Ye Xiu however, is easily able to dispatch the aggressors and is actually pleased to see his old apprentice.  During the fight he chats to Qiu Fei about how his gameplay has improved.  Chen Yehui interjects and tries to explain that Ye Qui is a traitor.
The Confrontation
Qiu Fei loses and leaves to meet Ye Xiu at the Happy Internet cafe to personally discuss why Ye Xiu left Excellent Era.
The show concludes with a relatively friendly discussion between two old friends. The ex-apprentice explained that he was was disappointed to learn that Ye Xiu had left Jiashi but asked him why he is working in an internet cafe.  Ye Xiu tried to explain to him that he is with people who really enjoy playing the game Glory. Gaming is their life and Ye Xiu tells Qiu Fei that he is getting back to those original values of playing the game Glory and that it is better than being in a team full of politics and commercialism. I'm afraid the translation wasn't very good and I may be assuming much here, but that's the way it seemed – it certainly seemed the most appropriate thing to say.
Then the show ended – again, not the best but still watchable.
Conclusion
I guess we're still in the King's Avatar mid-season hiatus in terms of gripping storyline, but I'm hopeful that the series will start improving very soon.  The key element to take away from this episode was the introduction of Qiu Fei – he is not fundamental to the story of the Saga in the first season – it is much, much more interesting what happens to him after season one.  
I'd therefore rate this a mediocre but acceptable 6.2 out of 10.  What did you think? Why not let us know what you thought by clicking on the Users tab in the review block at the top – right of this page (you don't need to register) – we'd love to see what you thought.
See more details of this on the Kings Avatar thread of the Sci Fi forum
The pictures, story, news details and everything else about the Kings Avatar Live action TV series are copyright Tencent Penguin Pictures, Linmon Pictures and Phoenix Entertainment. All rights reserved.
This article is copyright Tony Fawl and not for reproduction without the authors express permission.