Summary rating from
2
user's marks. You can set own marks for this article - just click on stars above and press "Accept".
Accept
The Kings Avatar Live Drama Review of Episode 08 (Quanzhi Gaoshou) – Excitingly Cool!
In the previous show set the scene for this one – the saga is hotting up!  In this King's Avatar Episode 8 Review, the Super-cool Steamed Bun meets the Wimpy Yifan. The newly formed 'Fellowship of the Grim' is challenged by other, jealous guild-members (who organise a mass 'ganking') and we get, finally, to see the lustrous Kongji City (the Glory equivalent of Stormwind or Orgrimmar (from World of Warcraft)).
The best part of the show however, was stolen by the pretty Debbie Li and the lovely Maggie Jiang. Who had a great scene together to break up the fighting action. If you need a recap of the story so far, the previous episode reviews are here: Kings Avatar Live Action News & Reviews Thread).
Overall Impression – The Kings Avatar Episode 8
Episode 7 was about the introduction of the wimpy Qiao Yifan.  Episode 8 is about the formation of what I like to call, the 'Fellowship of the Grim'.  There is still too much screen time with Yifan and yet, it turned out to be quite an exciting episode!  
For those of you that are familiar with the story, this episode will set the scene for the formation of the new guild (it's not for a while yet), but I suspect that it is this episode that Ye Xiu formulates his plan to take on the other guilds in a more structured way – before, I think he was simply experimenting with the idea and setting up his main weapon, the 1000 machine Umbrella. 
I may be wrong – or it may simply be that we see some of the pieces of the saga start to come together. Interestingly, I felt, bored, gripped, enthralled and excited in this episode, much more changeable that the previous which, I'm sure is a good thing. Perhaps I was starting to get 'into-it' more.
Key Players Appearing In This Episode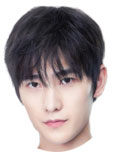 Name:  Ye Xiu
ID:  Lord Grim (Jun Moxiao)
Class:  Un-Specified
Guild:  Unassigned (sometimes plays as member of Lanxi Pavilion).  Once known as Fighting God Ye Qui when he was with Excellent Era (Jiashi).  He now works for Chen Guo – she does not know he was once Ye Qui (an idol of hers).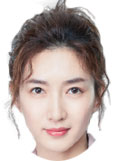 Name:  Chen Guo
ID:  Chasing Haze
Class:  Gunner
Guild:  Unassigned. Manager Happy Internet Cafe (pet name of GuoGuo by Tang Rou).  She is a very enthusiastic supporter and player of Glory but we rarely see Chen Guo win a match.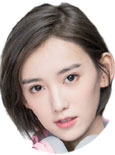 Name:  Tang Rou
ID:  Soft Mist
Class:  Battlemage
Guild:  Unassigned. Tang Rou is affectionately called Xiao Tang (Little Tang) by Chen Guo. She originally thought that Glory was boring but was beaten by Ye Xiu in a duel and has vowed to get even.

Name:  Bao Rongxing
ID:  Steamed Bun
Class:  Ranger/Brawler
Guild:  Unassigned. Works in a warehouse. Unusual way of playing but quick and agile fighter with a good sense of spacial awareness.  His ambition is to game professionally.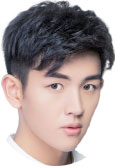 Name:  Qiao Yifan
ID:   Ashen Moon
Class:   Assassin
Guild: Tiny Herb (Wei Cao). Considered a very weak player and not usually picked for any team activities.  Poorly respected by team colleagues but not the Team Captain who thinks he has potential.  He also has a really good friend (Gao Yingjie) who believes in him and tries to support him where possible.
Name:  Wang Jiexi
ID:  Vaccaria
Class:  Witch (possibly Warlock or Wizard class since the non-gender use of the word Witch has not been in use in it's original form since the 16th Century)
Guild: Tiny Herb (Wei Cao). Wang Jiexi is the very highly respected Captain of Team Tiny Herb. he is famous for unorthodox play style and is often referred to as the Magician.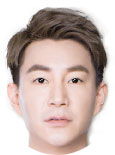 Name:  Tao Zuan
ID:  N/A
Class:  N/A
Guild:  Team Boss of Excellent Era (Jiashi). Committed to making the guild the best and most profitable.  He is ruthless enough to fire his star player (Ye Xiu) because he thought it is what the sponsors would have wanted.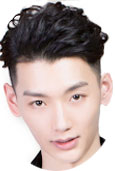 Name:  Chen Yehui
ID:  The Darkness
Class:  Spellblade
Guild: Excellent Era (Jiashi).  All round scumbag.   Rarely wins his battles and although considered a good solo player, does not do well in a team.  He bares a grudge against Ye Xiu who once threw him out of the team for selfish play.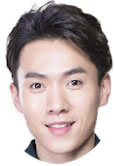 Name:  Xu Boyuan
ID:  Blue River
Class:  Swordsman
Guild:  Blue Brook aka Lanxi Pavilion (I think this is an affiliate of Blue Rain Guild on the 10th Server as they have the same logo).  Team Captain. A well respected player. One of the top swordsmen on the 10th Server.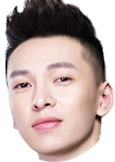 Name:  Xi Zhou
ID:  Bound Boat
Class:  Cleric
Guild:  Blue Brook aka Lanxi Pavilion (I think this is an affiliate of Blue Rain Guild on the 10th Server as they have the same logo). Vice Captain.  Friend and of Xu Boyuan. Can sometimes seem disrespectful, but is always there to support and carries out Xu Boyan's requests, usually without question.
Kings Avatar Episode 8 Review
In the last episode, Qiao Yifan was asked to leave the guild (Tiny Herb) to go and improve his skills at the training centre.  When he leaves to go, his friend (and newly appointed vice-Captain of the team) see's him off. He is worried that because there is currently no place for him in the team, that he is/will be upset but Qiao Yifan tries to calm his friends concern by smiling and telling him that he will only be away for a short time.
When Qiao Yifan gets to the training centre, he see's pictures of the famous players in the game and is re-energised/motivated.
Sure enough, as he progresses through his training, we see him kicking the crap out of the other members of his training team and the NPC's (non player characters) he fights. When Qiao Yifan comes to the end of his evaluation, the instructor tells him that he is doing really well and an improvement is clearly visible.  The problem he has is that there is no room in the squad at the moment as the quota for top players is full.  The trainer suggests that he stays at the training school until an opening is found.
What's My Problem!?
The feeling of disappointment on Qiao Yifan's face is palpable. He had hoped to return to his guild triumphant,  but later remembers his duel with Ye Xiu (playing the Lord Grim character) and in particular, his comments, "You have a lot of ideas but unfortunately, you didn't find out your problem."  Qiao Yifan determines that he should find out his 'problem' and try to improve by fixing it.
He logs into the game and asks Ye Xiu to play him again. Qiao Yifan tells him that the reason he wants to fight is to lose so that he can identify what his 'problem' is.  They meet at the arena and spar/duel.  Qiao Yifan is playing a Assassin character (quite expertly), but soon realises that ruthlessness and speed are something that he isn't playing very well.
He doesn't actually need Ye Xiu to tell him these things, he seems to work it out for himself. It's not just about mashing buttons on a keyboard, a rogue or assassin needs to move very quickly and get into the right position to be able to use their agility to the fullest.  If they play badly, they can be seen, dodged, avoided and easily killed by other players.
As if sensing this, Ye Xiu encourages Qiao Yifan by telling him that his situational awareness is really good and that this is a rare trait that can help his team win.  Qiao Yifan asks if he can get some training in person.  Ye Xiu tells him to come to the Internet Cafe (he actually tells him 'here' but I assume that Qiao Yifan knows where here is.
Later, Ye Xiu has been contacted by the awesomely cool Wang Jiexi from the Tiny Herb guild (this is the dude who he fought him in his last battle for Excellent Era before he was sacked). Wang Jiexi verbally spars with him about his 'retirement' and suggests that they meet up in the arena with a few of his guild team-mates.  Ye Xiu accuses him of trying to get some free tuition for his guild-members from him.
It's Miss Pouty's Turn to Fight
As he chats on-line with Wang Jiexi, he notices that the Tang Rou is playing next to him.  Actually, she isn't so much playing as trying to find the last dude that killed her in-game.  Ye Xiu thinks she's wasting her time and Chen Guo, looking slightly bored, tells him that she is waiting to get her revenge.
The three of them discuss the futility of waiting to get revenge and Ye Xiu explains that losing isn't a bad thing especially if it is to a good player.  That is how they learn to be better.  He points out that Tang Rou is as impatient player and this could be her advantage.  He later gets back into the chat with Wang Jiexi and suggests that they can spar together if his team-mates can spare with one of his team (meaning Tang Rou).
Wang Jiexi puts his second in command to fight  Tang Rou who loses almost immediately.  She continues playing with a dogged determination, many of the other players of Tiny Herb only to lose each time.
When Ye Xiu notices this he tries to point out to the dejected pouty Tang Rou, that she is still improving – each fight she manages to last longer and she is playing against different classes and improving her survivability with each.
She isn't convinced and is quite upset (as we all would be) at her inability to win against quality players.  She becomes more and more intense and her friend, the lovely Chen Guo, tries to entice her away for a break and to 'hang out' for a while.  Chen Guo is missing her friend who always seems to be fighting with the boys in Glory.
No matter what she tries, she can't persuade Tang Rou (whom she affectionately calls Little Tang (Xiao Tang), to leave the screen and when Ye Xiu literally takes the console away from her so that he can fight her opponent instead, Tang Rou simply stays behind to watch instead of go off with her friend for a break.
Adorable!
A dejected Chen Guo walks away erm…. dejectedly (and a bit miffed too).  Tang Rou notices and follows after her. The next scene was very nice – I guess I have a thing for cute pouty women.  Chen Guo slumps at the bar in her room.  She is joined by Tang Rou who tries to cheer her up by suggesting that they head off for tea and cakes. 
She tries lots of ways to cheer her up but it isn't until she tells Chen Guo that she will leave her alone, that Chen Guo responds positively.
Meanwhile, Ye Xiu is left alone to play Tang Rou's character for her and is easily handling the fights (it was his previous class after all).  He spots the cake that the girls left and he steals it gingerly – Yang Yang is a great actor who cannot play comedic scenes to save his life!  The girls will want to hang me for saying it, but he is much better suited to being a Glory-playing-antagonist than a comedian.
Elsewhere in the city, Bao Rongxing is riding around on his motorbike (well, more like a moped) when he literally bumps into Qiao Yifan.  He chastises the hapless wimpy dude for walking without due care and attention, and then notices that he is carrying a keyboard.
He rightly (and amazingly) assumes that he is an MMO RPG player and that he plays Glory – he then suggests that they meet up and game together.  Indeed, Bao Rongxing got so excited at the discovery of a new real life player that at one point, I though he was going to kiss him!  In the end though, he just offers him a lift to where he is going (the Happy Internet Cafe).
Strange Greetings
When the guys arrive at the Happy Internet Cafe, Bao Rongxing overhears Qiao Yifan ask if Jun Moxiao (Lord Grim) is around and the attendant tells him that he is.  Bao Rongxing is positively apoplectic and rushes in with his favourite brick and shouts the name, "Jun Moxiao".  He runs round the Internet Cafe excitedly shouting the name Jun Moxiao!"  He notices Ye Xiu stand up and asks him, "are you Jun Moxiao?
Amazingly, Ye Xiu, admits to the irate dude pointing a brick at him, that he is, indeed, Lord Grim. I'm sure nobody else on Earth would have admitted that.  He is quickly joined by Qiao Yifan who introduces himself as Ashen Moon.  They are then taken to where Tang Rou is sat (in the subtitles she is referred to as Han Yanrou – not sure which one to use – I guess it depends on which auto-translator you believe  🙂 )
Strangely, Bao Rongxing doesn't think that the pretty girl who looks like the avatar he's been playing with, is Tang Rou, instead he approaches a dude and assumes that he is the one that is playing the character, Soft Mist – wadda plonker!
Later, Ye Xiu takes Qiao Yifan to the roof of the Internet Cafe for a talk.  He listens to Qiao Yifan's miserable tale of what a wimp he is and how he always drags his team down etc. – he literally talks himself out of playing his current 'player class' (Assassin) and profession.  It was no big stretch of the imagination when Ye Xiu told him that what he needed to do was get his 'path' right before he continued his training and improved his skills.  Qiao Yifan wasn't convinced.
He went back to practice and fell asleep at his desk.  While asleep he dreamt of being alienated by his new friends because  he continued to play an assassin – that pretty much clinched it – he would play a new class from now on.
Whiskey in the Face-o
At the bar in Jiashi (Excellent Era guild headquarters), the team boss, Tao Zuan throws a glass of whiskey in Chen Yehui's face for losing a recent game.
Chen Yehui is nearly drunk but he eloquent enough to tell the team boss that he admits that he is selfish sometimes but that he would never do anything intentionally to hurt Jiashi.  Tao Zuan hands him a towel and leaves.
A couple of drinks later, Chen Yehui goes to visit the Happy Internet Cafe.  He needs to take out his frustration on someone and his old enemy Ye Xiu seems the most suitable.  Ye Xiu isn't going to make things worse, he responds relatively calmly to Chen Yehui and politely refuses him a game card because it is the Happy Internet Cafe policy not to provide a service to drunks.
Ye Xiu leaves dejectedly (In the animated version of this the main reason to leave was to ensure that a professional player wouldn't make a scene in a public place – he realised he was on shaky ground already.  There was no point in making it worse by making a scene).
By the way, I know we all love to hate this character but I godda say, I'm really enjoying the way the excellent actor Hao Shuai is playing and developing the Chen Yehui character in this live action drama.  He is considerably more menacing (and nasty) than the excellent rendition in the animated series and the whole petulant back-stabber vibe is wonderful. Although, for me, Maggie Jiang is outshining all the other hugely talented actors, Hao Shuai is definitely a close second – really entertaining!
What do we do about Lord Grim?
Later that evening, we visit the Lanxi Pavilion guild and see Xu Boyuan talking to his Vice Captain, Xi Zhou about the poor performance of the guild on the server.  On the one hand, Lord Grim has helped them amass considerable reputation and new membership, but the guild has not managed to sustain new wins or train up it's team fast enough to keep the momentum going.  Worse still, each time Lord Grim agrees to partner up with them, he charges a small fortune in materials and gear.  On the one hand, he is great for business/reputation and on the other hand, he is crippling them.
All the guilds pretty much hate him and want him out of the way or to stop him making fools of them. His main enemy of course, is Jiashi – his old guild, Excellent Era.
Next day, Lord Grim takes his two disciples out for shopping trip to the home the great City of Kongji where players can safely buy nearly anything they need provided they have the money and/or materials.
But some sneaky players from Jiashi led by the treacherous Chen Yehui have other ideas, they sneak up to the City portal entrance and attempt to gank (overpower and kill in a surprise attack), Lord Grim, Soft Mist and Steamed Bun.
In any other game two large groups of professional players attacking three individual (two rooky) players, would be a very short battle!.  In the Kings Avatar however, Ye Xiu's team of three not only hold their own but manage to kill some of the attackers!  When the wimpy Qiao Yifan joins them playing his newly created swordsman (I think he called him a Trickster class (?) the others don't stand a chance. The four of them stand in front of the portal to Kongji City with triumphant looks on their faces.
And there, with the ludicrous spectacle of 4 players (three are noobs) holding their own against 12 co-ordinated professionals in two organised teams, the show ends.  It was another terrific episode. Actually it was difficult to rate because some bits were a bit boring and others were really cool, quick-paced and a bit bonkers! The comedic silliness was kept to a minimum (or at least it was more subtle).
The Kings Avatar Episode 08 rated a great 8.8 out of 10 for production and pouty female scenes. Oh and the game sequences were cool too. If you liked it too why not review this show yourself by clicking on the Users tab in the review block at the top- right of the page.  You don't need to register and we'd love to see what you thought of the show.)
See more details of this on the Kings Avatar thread of the Sci Fi forum
The pictures, story, news details and everything else about the Kings Avatar Live action TV series are copyright Tencent Penguin Pictures, Linmon Pictures and Phoenix Entertainment. All rights reserved.
This article is copyright Tony Fawl and not for reproduction without the authors express permission.
Thanks to the very cool Raphael Canaris for the following clarifications in this review: Chen Yehui plays a Spellblade and not a Battlemage – he played a  Battlemage in other adaptations of the saga.