Posted
6th January 2020
in News
The Witcher – Cool News From Around the World (Updated Jan 2020)
This is a short news roundup for fans of The Witcher TV series on Netflix. We wanted to try and gather some other interesting news items.  Here are just a few (We'll consolidate and post summary news items as we find them).
Translated Coin Tossers
Toss a coin to your witcher (aka 'That bloody song I can't get out of my head!') is being covered by lots of people. I watched this for the laughs but ended up really enjoying it!  It's really well sung!
"Toss a Coin to Your Witcher" in Russian by Omsk Choir
I'm told that the translation is pretty accurate!
The Ormk Choir appeared on Russian National TV (Channel One on the Vyechernyee Urgant show. Sorry, I'm not russian but that's what it sounds like – but it's the same format as "The Late Show with.…". They sang an even better version:
Chupa Yennefer
I keep giggling at this, can't help myself.  It was recently posted on Facebook in the The Witcher Netflix group.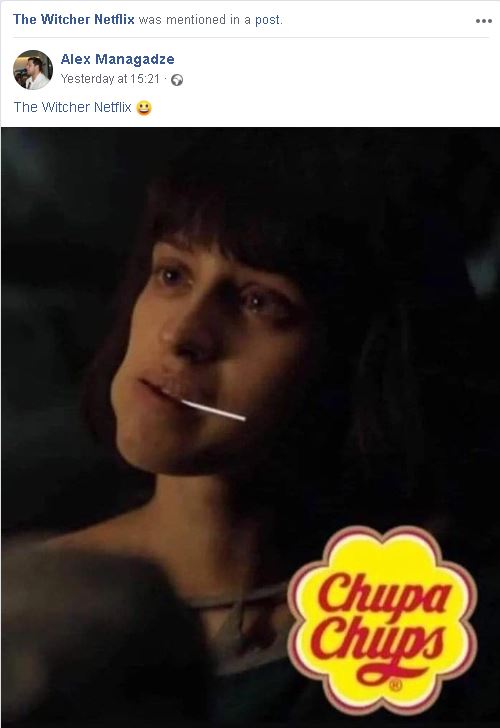 Toss A Coin to the Covers!
There are lots of covers of 'that song'.  They are all pretty good and we will see some here. This is the original that has been transcribed onto video on YouTube…..
Lots of people other people have started doing covers, not just the Omsk Choir.  This is my favourite so far (although all the covers below are really good): Atari Game Console version.  It is produced by a very cool dude from Chiptune.  I'm totally going to make a ringtone out of this one!
If you're a little more cultured and stuff, then this classical violin version will probably be your favourite. It's done by Taylor Davis – very nice!  She is a big fan of the video game (Witcher 3) and has therefore done some violin renditions of the music.
Pop versions include the awesome Toss a Coin to Your Witcher cover by HANIA and the cool metal cover "Toss A Coin To Your Witcher" by Dan Vasc  is awesome! Oh wait, we shouldn't forget the DJ CUTMANs Dance Remix.
There are sure to be lots more in the coming weeks – I can't wait to hear them all!  🙂    Oh, oh one last one, JJD & Revelationz Hardstyle Remix is also a lot of fun  🙂
Guys, It's all been on TV before!
The Polish people have been enjoying The Witcher for many years.  It was called Wiedźmin (The Hexer) and was released on Polish television (Telewizja Polska).  It was pretty good considering the budget and technology for TV special effects at the time:
Wiedzmin (original title) aka The Hexer from 2001
Director: Marek Brodzki
Writer: Andrzej Sapkowski (original story)
Stars: Michal Zebrowski, Wojciech Duryasz, Waldemar Kownacki | See full cast & crew »
The Hexer was released as a film in 2001. It had a poor reception from viewers. Maybe it was seen by many as a sort of large scale incoherent TV Series trailer. Later however, after the show was released, it was actually considered pretty good. Unfortunately it didn't make it to a second season even though Sapkowski liked it.
The very first TV series was given life by the Polish National Television who produced it with Heritage Films. They made a thirteen episode TV series. The clip below is from the film I think.   Here is a clip with Yennefer., Geralt and Jaskier ……. and a dragon!
Witcher News – Definitely More Series!
Yesterday, IMDB reported that after overcoming some relatively poor reviews, it is now the biggest show in the world securing a 'passionate fanbase'.
The second season is in production and season 3 has the green light! Great news! In an interview with Telewizja wPolsce, The Witcher's executive producer Tomek Baginski said: "Planning a few more interesting surprises between seasons."
Witcher News: Henry's Monster Salary
"We Got Things Covered" website reported that Henry Cavill's salary for each  episode is a paltry $400,000. I think he deserved every penny – completely nailed the character and Andrzej Sapkowski has already gone on record as saying he is now the definitive Geralt of Rivia.https://wegotthiscovered.com/tv/henry-cavill-witcher-salary.
Witcher News: Books are Best Sellers – Again!
The New York Times Best Sellers list has the Last Wish (a book that has a number of the Witcher episode stories in it) as number four! (as of Jan 8th 2020). This is 13 years after it was originally translated to English from the original 1993 Polish version.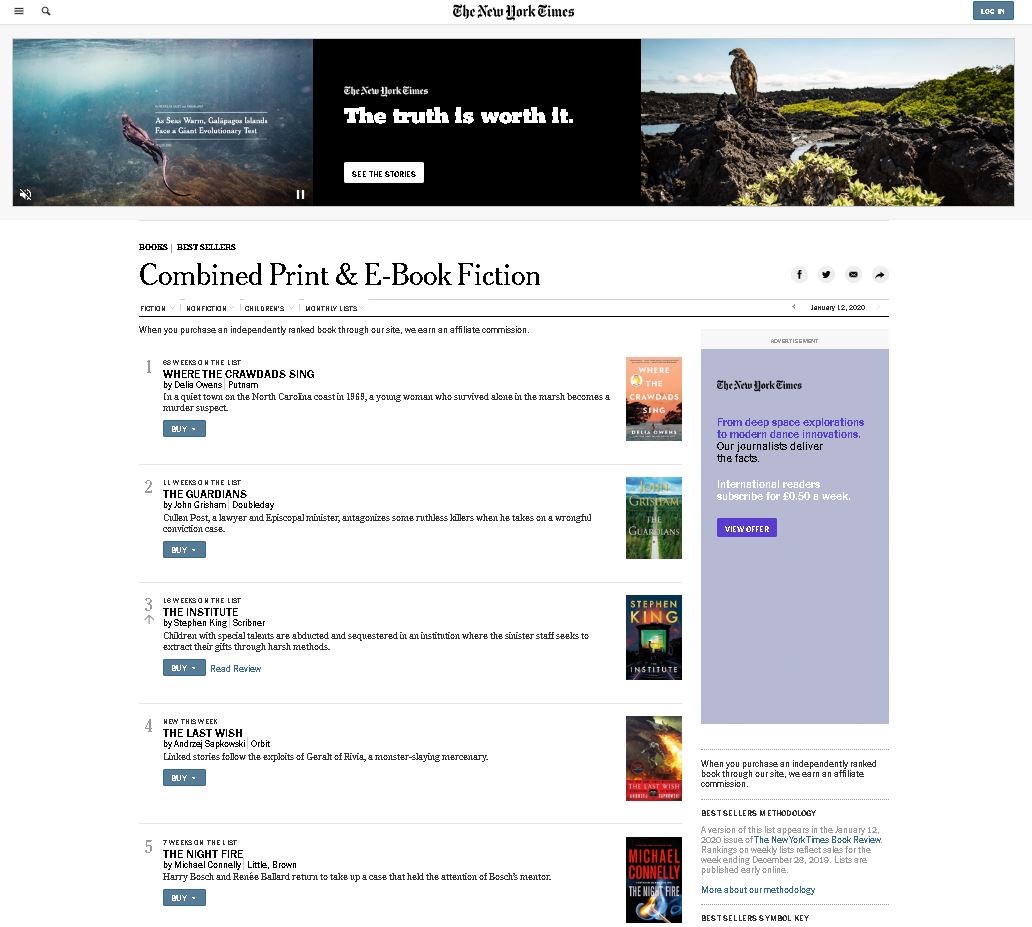 The saga is very popular at the moment.  The Netflix show was released and quickly became one of the worlds most popular shows. The video Game, Witcher 3 is enjoying a new found increase in sales besides the book sales doing well.  It's a good time to be Sapkowski!
I'll post more snippets as I find them.
You can see lots of other articles and comments about the show in the Witcher Forum Post and even post comments yourself!
The Witcher is a Czech-American fantasy drama web television series created by Lauren Schmidt Hissrich for Netflix.
The Witcher characters, pictures and everything else associated with the TV show are the property of Netflix, CD Projekt Red, Lauren Schmidt Hissrich and Andrzej Sapkowski.
This Witcher TV Show News item is copyright Tony Fawl and not for reproduction without permission.