Posted
23rd December 2019
in TV Show
The Witcher Character Biography – Geralt of Rivia
This is the biography of the character Geralt of Rivia.  It provides information for the viewers of the TV series although some of the info is gathered from books and the video game. It attempts to explain how and why Geralt looks and acts the way he does in the TV series. Geralt of Rivia is played magnificently (seriously, it's like he was born for the role!) by Henry Cavill. (See also Yennefer of Vengerberg and the Witcher Series Overview).
Name and Nicknames
Geralt: is allegedly from the country of Rivia. He was given the name Geralt by his Mother, Visenna.
Gwynnbleid: Is the old Dryad name given to him because the 'Witcher trials' that he underwent as a child drained the pigment from his skin and hair. Since his trials were a success, he was given the nickname White Wolf because of his almost albino like look. Gwynnbleid is the Dryad name for White Wolf.
Butcher of Blaviken: This was because of the massacre of eight or so attackers and the sad killing of the lovely Renfri, a sorceress intent of revenge against one of the governing group of sorcerers in the first episode of the TV show. It was such a shame, we all liked her.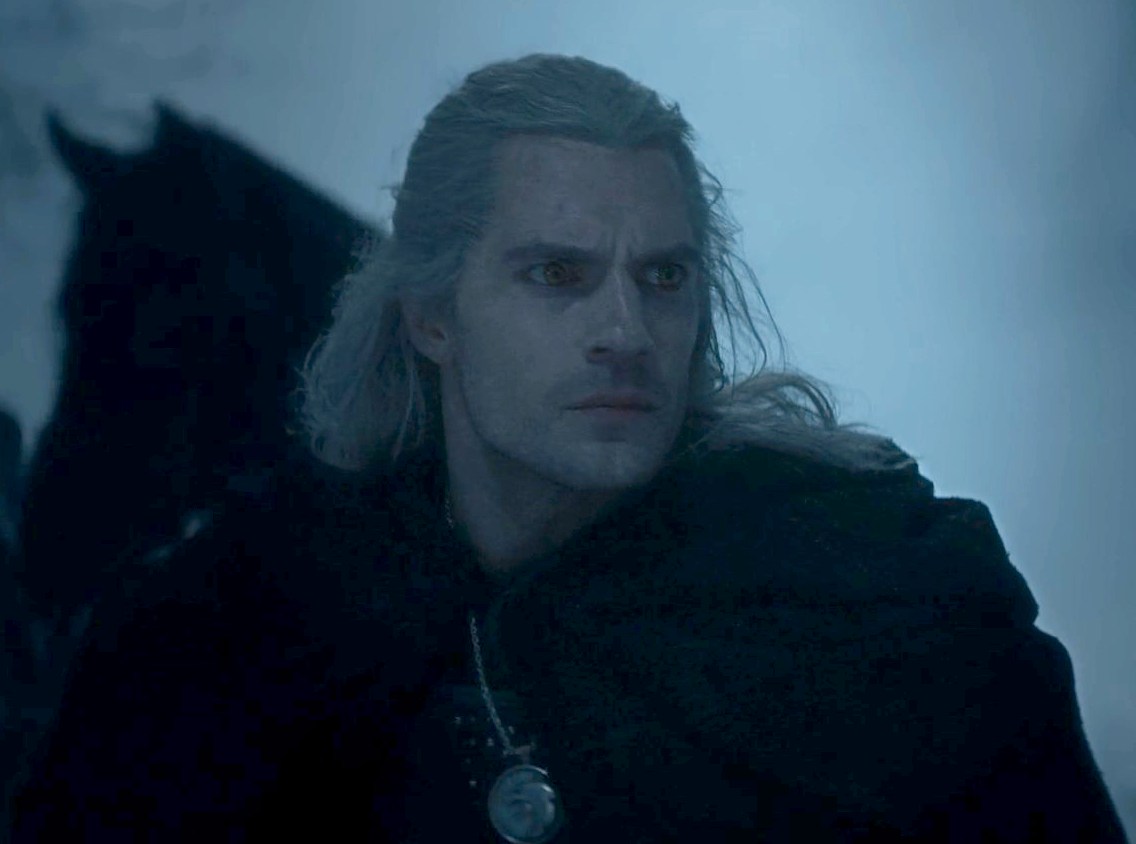 The author of the books created the character to embody "the neo-liberal anti-politics" spirit of the Polish popular culture of the end of the last century. I'm not sure how true it is but it was quoted on Wikipedia (so it must be true 🙂 ).
Since Geralt of Rivia is the central character, his story is pretty much determined over each of the three media representations (Books, Video and TV show). each version pretty much remains accurate to the origin.
Geralt of Rivia Timeline – what we know so far.
Shortly after being born, Geralt's mother, Visenna, gave him away to Kaer Morhen to be trained as a Witcher in the Witcher School of the Wolf. It was tremendously difficult training known as The Trials of the Grasses. These trials included numerous enhancements and mutations to help the young warrior gain nearly superhuman physical and mental abilities.
The young Geralt is played confidently by the supercool Tristan Ruggeri in the TV series.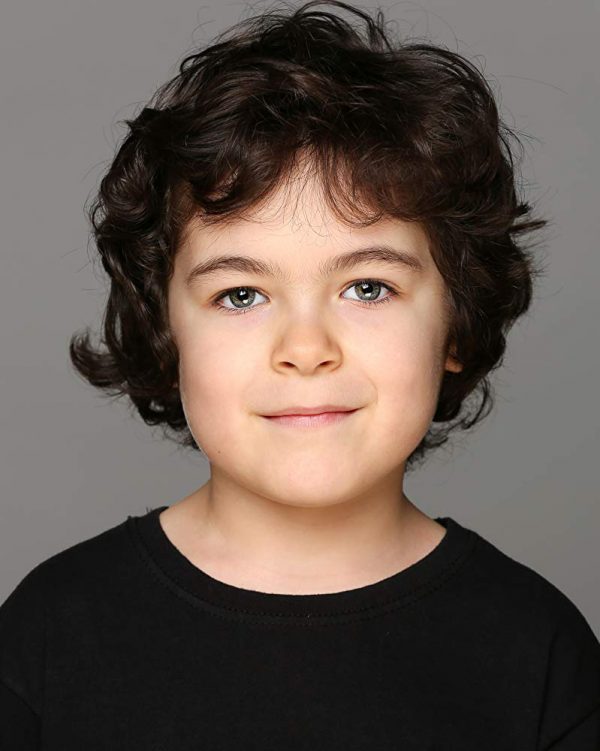 Unfortunately, these mutations would cause severe side effects and, in some cases, many cases, death. It was a very cruel apprenticeship and Witchers are feared and hated because of this terrible upbringing. In Geralts case (which isn't uncommon) he is also called a 'freak' and 'mutant' by townsfolk of the Continent.
During his training, Geralt seemed to resist many of the negative consequences brought on by the mutation inflicted during the Trial of the Grasses and his teachers decided that he could be subjected to yet more trials so that he could become a greater warrior. He didn't escape unscathed however, he lost pigment in his skin and hair and became known as the White Wolf.
That Song!
Yep, I'm THAT sad  🙂  I couldn't help it I and many of you couldn't get the damn thing out of our heads for a few days  🙂  Once I find out who actually wrote it, I'll post it here. 
For the time being I assume that the singer is Joey Batey (who plays Jaskier, the bard).
Toss a Coin To Your Witcher
When a humble bard
Graced a ride along
With Geralt of Rivia
Along came this song
From when the White Wolf fought
A silver-tongued devil
His army of elves
At his hooves did they revel
They came after me
With masterful deceit
Broke down my lute
And they kicked in my teeth
While the devil's horns
Minced our tender meat
And so cried the Witcher
He can't be beat
Toss a coin to your Witcher
Oh Valley of Plenty
Oh Valley of Plenty
Oh…. Oh Oh..
Toss a coin to Your Witcher
Oh Valley of Plenty
At the edge of the world
Fight the mighty horde
That bashes and breaks you
And brings you to mourn
He thrust every elf
Far back on the shelf
High up on the mountain
From whence it came
He wiped out your pest
Got kicked in his chest
He's a friend of humanity
So give him the rest
That's my epic tale
Our champion prevailed
Defeated the villain
Now pour him some ale
Toss a coin to your Witcher
Oh Valley of Plenty
Oh Valley of Plenty
Oh…. Oh Oh..
Toss a coin to your Witcher
A friend of humanity
Toss a coin to your Witcher
Oh Valley of Plenty
Oh Valley of Plenty
Oh…. Oh Oh..
A friend of humanity
Toss a coin to your Witcher
Oh Valley of Plenty
Oh Valley of Plenty
Oh…. Oh Oh..
Toss a coin to your Witcher
A friend of humanity
Interesting Geralt Trivia
According to the books, Geralt doesn't actually come from Rivia. He decided to add that to his name because young Witchers were encouraged to make up surnames for themselves. Once he had completed his training, he received the Wolf Medallion that we see him periodically clutching in the TV episodes.
Sorry, I had to put this image in of the lady SadGeezers of the world would kill me!  Although…. Actually though, since all the pigment went from his hair – in this case – on his head) what happened to his body hair, did he dye it black or something?
Geralts trusty steed is actually called Płotka (This has been translated to "Roach" but the more accurate English translation would be Roachie).
Because of inadvertently invoking the Law of Surprise, and demanding the unborn child of princess Pavetta and her husband Duny as a reward for saving Duny's life, he finally becomes the guardian of Princess Ciri. At first, Geralt did not even visit the child because of the aggravation caused by the Law of Surprise with the monarchy in Cintra – especially Queen Calanthe who was determined that Ciri be raised as a princess and to then become Queen in Cintra.
Back to the controversy about the saga and the video game (I'm sorry, I can't help it, I should just let this go shouldn't I). Wikipedia reports that – Sapkowski stated that the games are a work of art of their own and that they cannot be considered either an "alternative version", or a sequel, "because this can only be told by Geralt's creator. A certain Andrzej Sapkowski." that's actually a fair comment, but it's interesting that he felt the need to say it.
The Witcher is a Czech-American fantasy drama web television series created by Lauren Schmidt Hissrich for Netflix.
The Witcher characters, pictures and everything else associated with the TV show are the property of Netflix, CD Projekt Red, Lauren Schmidt Hissrich and Andrzej Sapkowski.
This Witcher TV Show article is copyright Tony Fawl and not for reproduction without permission.