Tripping the Rift: People: Babette
Babette is the sexy spawning of Darph Bobo, and one of his dark femclown consorts. She's every bit as evil as her dad, but she lacks his initiative and intelligence.
If you were to see Babette in a pub, it'd be in a "Gentleman's Club" and she'd be the entertainment. She'd dress up in all sorts of crazy outfits to impress the patronage, and perform tricks for the regulars.
What Babette lacks in intelligence, she makes up for in creativity. In Miss Galaxy 5000, she found clever ways of eliminating her competition in the pageant. Her murder weapons include a Banana Cream Pie, a clown nose, and balloon animals. She did try to kill Six several times, unsuccessfully using conventional weapons. I guess she can only kill if its funny in the process.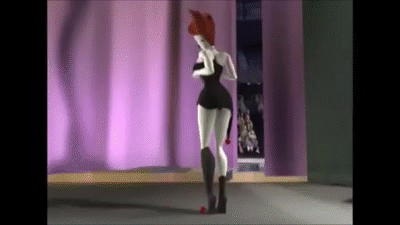 Not only is she a sick twisted clown, she's also a bulimic. Her mother forced her to enter beauty pageants since age 3, and put her under a lot of pressure to win at any cost. Babette's owes her startling figure to the porcelain diet. And no she wasn't getting piss drunk before hand!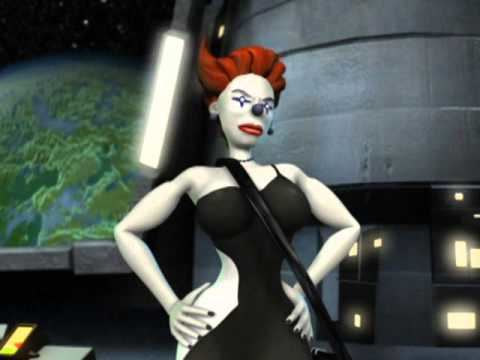 Babette usually won these contests, whether it be through her natural talents of beauty and acting, or through comical yet oddly macabre murder. After Six was disqualified as Miss Galaxy 5000, Babette took the position. That was until she herself was disqualified after it was exposed that she murdered at least 4 other contestants.
Discuss this character in
the 'Tripping the Rift Forum'
Tripping the Rift reviews are © 2005 Ryan Bechtel.
Not for reproduction without the authors express permission
Tripping the Rift names, characters and everything else associated with the series are the property of CineGroup.